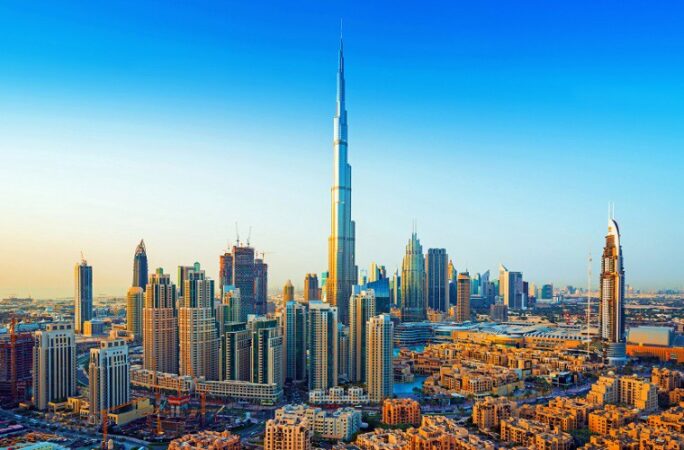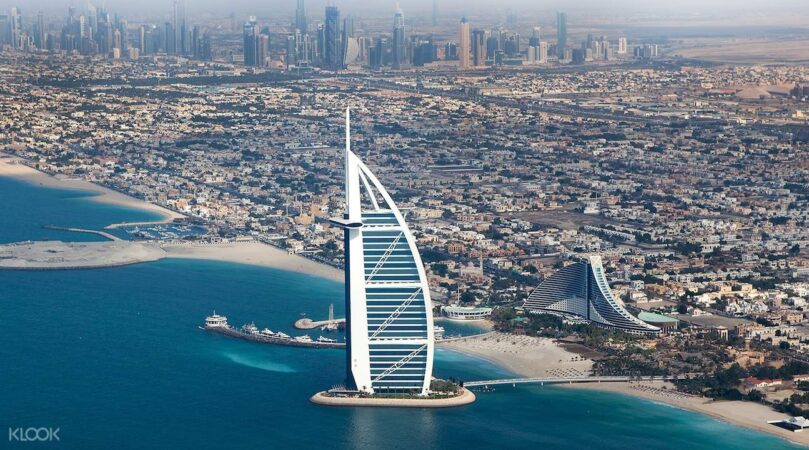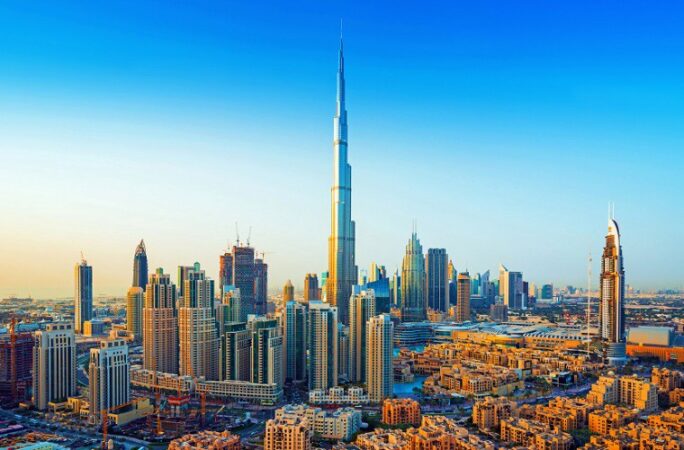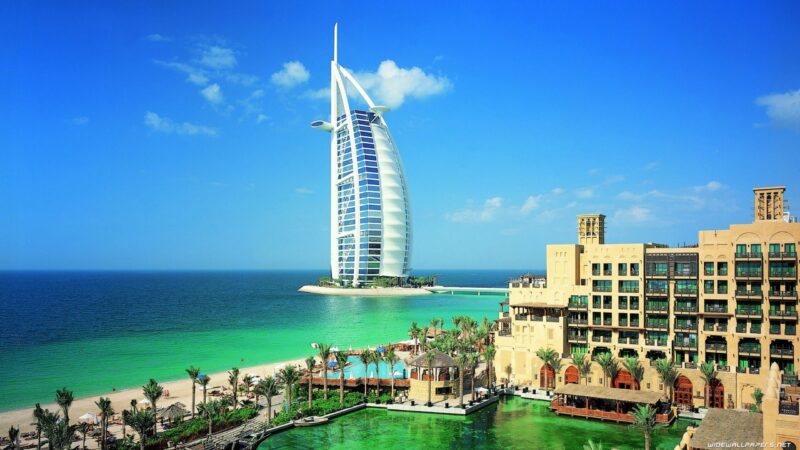 Combo: Morning Dubai City Tour and Evening Desert Safari
Description
Itinerary
Reviews
Description
Explore Dubai at your own pace with this flexible combination tour. The 2-part adventure, which includes a Dubai city tour and an evening safari and barbecue, can be done in one day or split over the course of two days. The 4-hour city tour includes a guide and hotel pickup and drop-off. The 6-hour desert safari includes dune-bashing, sand-boarding, camel riding, a buffet dinner and more.
Dubai City tour:
Marvel the beauty of Dubai in a 4 hour tour with a friendly guide. Get close to the amazing history of old Dubai where you can see the Dubai creek, Dubai Museum, pass by the Heritage and Diving Village. Admire the white marble dome and minarets of Jumeirah Mosque. The tour continues to Jumeirah road, where later you can get up close to Burj Al Arab hotel, and famous hotels amongst others. Get ready your cam and capture the amazing Burj Al Arab Beach along the way and then move further for to see The Atlantis Palm, Dubai Marina and stop to the Sheikh's Palace.
Dubai Desert Safari:
The 6 hours afternoon safari adventure commences with a pick up from your hotel by our well trained Safari driver with a 4×4 vehicle. Strap on and start your journey to the desert, approximately 45 minutes away. You will have few minutes break at the meeting point while they prepare the cars and ready to reeve off for the adventure dune drive. Fasten your seat belt and get ready for the adrenaline drive. Followed by the sand boarding and sunset photography in the high dunes.
After the thrill in the middle of the desert, you will be driven to the campsite for more fun. Quench your thirst with unlimited soft drinks, water, tea, coffee available in the counter and enjoy the rest of the evening. Experience the camel ride, sheesha, henna painting, local costume photography and later on a be mesmerize with the belly dancing show and tanura show while your enjoy your BBQ dinner.
The tour ends with a drop off to your hotel and a memories you will never forget.
Itinerary
Reviews
7
Normal
General price:
Adult (11+ years)
$

95.00 / ticket
8
Normal
General price:
Adult (11+ years)
$

95.00 / ticket
9
Normal
General price:
Adult (11+ years)
$

95.00 / ticket
10
Normal
General price:
Adult (11+ years)
$

95.00 / ticket
11
Normal
General price:
Adult (11+ years)
$

95.00 / ticket
12
Normal
General price:
Adult (11+ years)
$

95.00 / ticket
13
Normal
General price:
Adult (11+ years)
$

95.00 / ticket
14
Normal
General price:
Adult (11+ years)
$

95.00 / ticket
15
Normal
General price:
Adult (11+ years)
$

95.00 / ticket
16
Normal
General price:
Adult (11+ years)
$

95.00 / ticket
17
Normal
General price:
Adult (11+ years)
$

95.00 / ticket
18
Normal
General price:
Adult (11+ years)
$

95.00 / ticket
19
Normal
General price:
Adult (11+ years)
$

95.00 / ticket
20
Normal
General price:
Adult (11+ years)
$

95.00 / ticket
21
Normal
General price:
Adult (11+ years)
$

95.00 / ticket
22
Normal
General price:
Adult (11+ years)
$

95.00 / ticket
23
Normal
General price:
Adult (11+ years)
$

95.00 / ticket
24
Normal
General price:
Adult (11+ years)
$

95.00 / ticket
25
Normal
General price:
Adult (11+ years)
$

95.00 / ticket
26
Normal
General price:
Adult (11+ years)
$

95.00 / ticket
27
Normal
General price:
Adult (11+ years)
$

95.00 / ticket
28
Normal
General price:
Adult (11+ years)
$

95.00 / ticket
29
Normal
General price:
Adult (11+ years)
$

95.00 / ticket
30
Normal
General price:
Adult (11+ years)
$

95.00 / ticket
31
Normal
General price:
Adult (11+ years)
$

95.00 / ticket
1
Normal
General price:
Adult (11+ years)
$

95.00 / ticket
2
Normal
General price:
Adult (11+ years)
$

95.00 / ticket
3
Normal
General price:
Adult (11+ years)
$

95.00 / ticket
4
Normal
General price:
Adult (11+ years)
$

95.00 / ticket
5
Normal
General price:
Adult (11+ years)
$

95.00 / ticket
6
Normal
General price:
Adult (11+ years)
$

95.00 / ticket
7
Normal
General price:
Adult (11+ years)
$

95.00 / ticket
8
Normal
General price:
Adult (11+ years)
$

95.00 / ticket
9
Normal
General price:
Adult (11+ years)
$

95.00 / ticket
10
Normal
General price:
Adult (11+ years)
$

95.00 / ticket
11
Normal
General price:
Adult (11+ years)
$

95.00 / ticket
12
Normal
General price:
Adult (11+ years)
$

95.00 / ticket
13
Normal
General price:
Adult (11+ years)
$

95.00 / ticket
14
Normal
General price:
Adult (11+ years)
$

95.00 / ticket
15
Normal
General price:
Adult (11+ years)
$

95.00 / ticket
16
Normal
General price:
Adult (11+ years)
$

95.00 / ticket
17
Normal
General price:
Adult (11+ years)
$

95.00 / ticket
18
Normal
General price:
Adult (11+ years)
$

95.00 / ticket
19
Normal
General price:
Adult (11+ years)
$

95.00 / ticket
20
Normal
General price:
Adult (11+ years)
$

95.00 / ticket
21
Normal
General price:
Adult (11+ years)
$

95.00 / ticket
22
Normal
General price:
Adult (11+ years)
$

95.00 / ticket
23
Normal
General price:
Adult (11+ years)
$

95.00 / ticket
24
Normal
General price:
Adult (11+ years)
$

95.00 / ticket
25
Normal
General price:
Adult (11+ years)
$

95.00 / ticket
26
Normal
General price:
Adult (11+ years)
$

95.00 / ticket
27
Normal
General price:
Adult (11+ years)
$

95.00 / ticket
28
Normal
General price:
Adult (11+ years)
$

95.00 / ticket
29
Normal
General price:
Adult (11+ years)
$

95.00 / ticket
30
Normal
General price:
Adult (11+ years)
$

95.00 / ticket
31
Normal
General price:
Adult (11+ years)
$

95.00 / ticket
1
Normal
General price:
Adult (11+ years)
$

95.00 / ticket
2
Normal
General price:
Adult (11+ years)
$

95.00 / ticket
3
Normal
General price:
Adult (11+ years)
$

95.00 / ticket
4
Normal
General price:
Adult (11+ years)
$

95.00 / ticket
29
Normal
General price:
Adult (11+ years)
$

95.00 / ticket
30
Normal
General price:
Adult (11+ years)
$

95.00 / ticket
31
Normal
General price:
Adult (11+ years)
$

95.00 / ticket
1
Normal
General price:
Adult (11+ years)
$

95.00 / ticket
2
Normal
General price:
Adult (11+ years)
$

95.00 / ticket
3
Normal
General price:
Adult (11+ years)
$

95.00 / ticket
4
Normal
General price:
Adult (11+ years)
$

95.00 / ticket
5
Normal
General price:
Adult (11+ years)
$

95.00 / ticket
6
Normal
General price:
Adult (11+ years)
$

95.00 / ticket
7
Normal
General price:
Adult (11+ years)
$

95.00 / ticket
8
Normal
General price:
Adult (11+ years)
$

95.00 / ticket
9
Normal
General price:
Adult (11+ years)
$

95.00 / ticket
10
Normal
General price:
Adult (11+ years)
$

95.00 / ticket
11
Normal
General price:
Adult (11+ years)
$

95.00 / ticket
12
Normal
General price:
Adult (11+ years)
$

95.00 / ticket
13
Normal
General price:
Adult (11+ years)
$

95.00 / ticket
14
Normal
General price:
Adult (11+ years)
$

95.00 / ticket
15
Normal
General price:
Adult (11+ years)
$

95.00 / ticket
16
Normal
General price:
Adult (11+ years)
$

95.00 / ticket
17
Normal
General price:
Adult (11+ years)
$

95.00 / ticket
18
Normal
General price:
Adult (11+ years)
$

95.00 / ticket
19
Normal
General price:
Adult (11+ years)
$

95.00 / ticket
20
Normal
General price:
Adult (11+ years)
$

95.00 / ticket
21
Normal
General price:
Adult (11+ years)
$

95.00 / ticket
22
Normal
General price:
Adult (11+ years)
$

95.00 / ticket
23
Normal
General price:
Adult (11+ years)
$

95.00 / ticket
24
Normal
General price:
Adult (11+ years)
$

95.00 / ticket
25
Normal
General price:
Adult (11+ years)
$

95.00 / ticket
26
Normal
General price:
Adult (11+ years)
$

95.00 / ticket
27
Normal
General price:
Adult (11+ years)
$

95.00 / ticket
28
Normal
General price:
Adult (11+ years)
$

95.00 / ticket
29
Normal
General price:
Adult (11+ years)
$

95.00 / ticket
1
Normal
General price:
Adult (11+ years)
$

95.00 / ticket
2
Normal
General price:
Adult (11+ years)
$

95.00 / ticket
3
Normal
General price:
Adult (11+ years)
$

95.00 / ticket
26
Normal
General price:
Adult (11+ years)
$

95.00 / ticket
27
Normal
General price:
Adult (11+ years)
$

95.00 / ticket
28
Normal
General price:
Adult (11+ years)
$

95.00 / ticket
29
Normal
General price:
Adult (11+ years)
$

95.00 / ticket
1
Normal
General price:
Adult (11+ years)
$

95.00 / ticket
2
Normal
General price:
Adult (11+ years)
$

95.00 / ticket
3
Normal
General price:
Adult (11+ years)
$

95.00 / ticket
4
Normal
General price:
Adult (11+ years)
$

95.00 / ticket
5
Normal
General price:
Adult (11+ years)
$

95.00 / ticket
6
Normal
General price:
Adult (11+ years)
$

95.00 / ticket
7
Normal
General price:
Adult (11+ years)
$

95.00 / ticket
8
Normal
General price:
Adult (11+ years)
$

95.00 / ticket
9
Normal
General price:
Adult (11+ years)
$

95.00 / ticket
10
Normal
General price:
Adult (11+ years)
$

95.00 / ticket
11
Normal
General price:
Adult (11+ years)
$

95.00 / ticket
12
Normal
General price:
Adult (11+ years)
$

95.00 / ticket
13
Normal
General price:
Adult (11+ years)
$

95.00 / ticket
14
Normal
General price:
Adult (11+ years)
$

95.00 / ticket
15
Normal
General price:
Adult (11+ years)
$

95.00 / ticket
16
Normal
General price:
Adult (11+ years)
$

95.00 / ticket
17
Normal
General price:
Adult (11+ years)
$

95.00 / ticket
18
Normal
General price:
Adult (11+ years)
$

95.00 / ticket
19
Normal
General price:
Adult (11+ years)
$

95.00 / ticket
20
Normal
General price:
Adult (11+ years)
$

95.00 / ticket
21
Normal
General price:
Adult (11+ years)
$

95.00 / ticket
22
Normal
General price:
Adult (11+ years)
$

95.00 / ticket
23
Normal
General price:
Adult (11+ years)
$

95.00 / ticket
24
Normal
General price:
Adult (11+ years)
$

95.00 / ticket
25
Normal
General price:
Adult (11+ years)
$

95.00 / ticket
26
Normal
General price:
Adult (11+ years)
$

95.00 / ticket
27
Normal
General price:
Adult (11+ years)
$

95.00 / ticket
28
Normal
General price:
Adult (11+ years)
$

95.00 / ticket
29
Normal
General price:
Adult (11+ years)
$

95.00 / ticket
30
Normal
General price:
Adult (11+ years)
$

95.00 / ticket
31
Normal
General price:
Adult (11+ years)
$

95.00 / ticket
1
Normal
General price:
Adult (11+ years)
$

95.00 / ticket
2
Normal
General price:
Adult (11+ years)
$

95.00 / ticket
3
Normal
General price:
Adult (11+ years)
$

95.00 / ticket
4
Normal
General price:
Adult (11+ years)
$

95.00 / ticket
5
Normal
General price:
Adult (11+ years)
$

95.00 / ticket
6
Normal
General price:
Adult (11+ years)
$

95.00 / ticket
7
Normal
General price:
Adult (11+ years)
$

95.00 / ticket
8
Normal
General price:
Adult (11+ years)
$

95.00 / ticket
9
Normal
General price:
Adult (11+ years)
$

95.00 / ticket
10
Normal
General price:
Adult (11+ years)
$

95.00 / ticket
11
Normal
General price:
Adult (11+ years)
$

95.00 / ticket
12
Normal
General price:
Adult (11+ years)
$

95.00 / ticket
13
Normal
General price:
Adult (11+ years)
$

95.00 / ticket
14
Normal
General price:
Adult (11+ years)
$

95.00 / ticket
15
Normal
General price:
Adult (11+ years)
$

95.00 / ticket
16
Normal
General price:
Adult (11+ years)
$

95.00 / ticket
17
Normal
General price:
Adult (11+ years)
$

95.00 / ticket
18
Normal
General price:
Adult (11+ years)
$

95.00 / ticket
19
Normal
General price:
Adult (11+ years)
$

95.00 / ticket
20
Normal
General price:
Adult (11+ years)
$

95.00 / ticket
21
Normal
General price:
Adult (11+ years)
$

95.00 / ticket
22
Normal
General price:
Adult (11+ years)
$

95.00 / ticket
23
Normal
General price:
Adult (11+ years)
$

95.00 / ticket
24
Normal
General price:
Adult (11+ years)
$

95.00 / ticket
25
Normal
General price:
Adult (11+ years)
$

95.00 / ticket
26
Normal
General price:
Adult (11+ years)
$

95.00 / ticket
27
Normal
General price:
Adult (11+ years)
$

95.00 / ticket
28
Normal
General price:
Adult (11+ years)
$

95.00 / ticket
29
Normal
General price:
Adult (11+ years)
$

95.00 / ticket
30
Normal
General price:
Adult (11+ years)
$

95.00 / ticket
1
Normal
General price:
Adult (11+ years)
$

95.00 / ticket
2
Normal
General price:
Adult (11+ years)
$

95.00 / ticket
3
Normal
General price:
Adult (11+ years)
$

95.00 / ticket
4
Normal
General price:
Adult (11+ years)
$

95.00 / ticket
5
Normal
General price:
Adult (11+ years)
$

95.00 / ticket
29
Normal
General price:
Adult (11+ years)
$

95.00 / ticket
30
Normal
General price:
Adult (11+ years)
$

95.00 / ticket
1
Normal
General price:
Adult (11+ years)
$

95.00 / ticket
2
Normal
General price:
Adult (11+ years)
$

95.00 / ticket
3
Normal
General price:
Adult (11+ years)
$

95.00 / ticket
4
Normal
General price:
Adult (11+ years)
$

95.00 / ticket
5
Normal
General price:
Adult (11+ years)
$

95.00 / ticket
6
Normal
General price:
Adult (11+ years)
$

95.00 / ticket
7
Normal
General price:
Adult (11+ years)
$

95.00 / ticket
8
Normal
General price:
Adult (11+ years)
$

95.00 / ticket
9
Normal
General price:
Adult (11+ years)
$

95.00 / ticket
10
Normal
General price:
Adult (11+ years)
$

95.00 / ticket
11
Normal
General price:
Adult (11+ years)
$

95.00 / ticket
12
Normal
General price:
Adult (11+ years)
$

95.00 / ticket
13
Normal
General price:
Adult (11+ years)
$

95.00 / ticket
14
Normal
General price:
Adult (11+ years)
$

95.00 / ticket
15
Normal
General price:
Adult (11+ years)
$

95.00 / ticket
16
Normal
General price:
Adult (11+ years)
$

95.00 / ticket
17
Normal
General price:
Adult (11+ years)
$

95.00 / ticket
18
Normal
General price:
Adult (11+ years)
$

95.00 / ticket
19
Normal
General price:
Adult (11+ years)
$

95.00 / ticket
20
Normal
General price:
Adult (11+ years)
$

95.00 / ticket
21
Normal
General price:
Adult (11+ years)
$

95.00 / ticket
22
Normal
General price:
Adult (11+ years)
$

95.00 / ticket
23
Normal
General price:
Adult (11+ years)
$

95.00 / ticket
24
Normal
General price:
Adult (11+ years)
$

95.00 / ticket
25
Normal
General price:
Adult (11+ years)
$

95.00 / ticket
26
Normal
General price:
Adult (11+ years)
$

95.00 / ticket
27
Normal
General price:
Adult (11+ years)
$

95.00 / ticket
28
Normal
General price:
Adult (11+ years)
$

95.00 / ticket
29
Normal
General price:
Adult (11+ years)
$

95.00 / ticket
30
Normal
General price:
Adult (11+ years)
$

95.00 / ticket
31
Normal
General price:
Adult (11+ years)
$

95.00 / ticket
1
Normal
General price:
Adult (11+ years)
$

95.00 / ticket
2
Normal
General price:
Adult (11+ years)
$

95.00 / ticket
27
Normal
General price:
Adult (11+ years)
$

95.00 / ticket
28
Normal
General price:
Adult (11+ years)
$

95.00 / ticket
29
Normal
General price:
Adult (11+ years)
$

95.00 / ticket
30
Normal
General price:
Adult (11+ years)
$

95.00 / ticket
31
Normal
General price:
Adult (11+ years)
$

95.00 / ticket
1
Normal
General price:
Adult (11+ years)
$

95.00 / ticket
2
Normal
General price:
Adult (11+ years)
$

95.00 / ticket
3
Normal
General price:
Adult (11+ years)
$

95.00 / ticket
4
Normal
General price:
Adult (11+ years)
$

95.00 / ticket
5
Normal
General price:
Adult (11+ years)
$

95.00 / ticket
6
Normal
General price:
Adult (11+ years)
$

95.00 / ticket
7
Normal
General price:
Adult (11+ years)
$

95.00 / ticket
8
Normal
General price:
Adult (11+ years)
$

95.00 / ticket
9
Normal
General price:
Adult (11+ years)
$

95.00 / ticket
10
Normal
General price:
Adult (11+ years)
$

95.00 / ticket
11
Normal
General price:
Adult (11+ years)
$

95.00 / ticket
12
Normal
General price:
Adult (11+ years)
$

95.00 / ticket
13
Normal
General price:
Adult (11+ years)
$

95.00 / ticket
14
Normal
General price:
Adult (11+ years)
$

95.00 / ticket
15
Normal
General price:
Adult (11+ years)
$

95.00 / ticket
16
Normal
General price:
Adult (11+ years)
$

95.00 / ticket
17
Normal
General price:
Adult (11+ years)
$

95.00 / ticket
18
Normal
General price:
Adult (11+ years)
$

95.00 / ticket
19
Normal
General price:
Adult (11+ years)
$

95.00 / ticket
20
Normal
General price:
Adult (11+ years)
$

95.00 / ticket
21
Normal
General price:
Adult (11+ years)
$

95.00 / ticket
22
Normal
General price:
Adult (11+ years)
$

95.00 / ticket
23
Normal
General price:
Adult (11+ years)
$

95.00 / ticket
24
Normal
General price:
Adult (11+ years)
$

95.00 / ticket
25
Normal
General price:
Adult (11+ years)
$

95.00 / ticket
26
Normal
General price:
Adult (11+ years)
$

95.00 / ticket
27
Normal
General price:
Adult (11+ years)
$

95.00 / ticket
28
Normal
General price:
Adult (11+ years)
$

95.00 / ticket
29
Normal
General price:
Adult (11+ years)
$

95.00 / ticket
30
Normal
General price:
Adult (11+ years)
$

95.00 / ticket
1
Normal
General price:
Adult (11+ years)
$

95.00 / ticket
2
Normal
General price:
Adult (11+ years)
$

95.00 / ticket
3
Normal
General price:
Adult (11+ years)
$

95.00 / ticket
4
Normal
General price:
Adult (11+ years)
$

95.00 / ticket
5
Normal
General price:
Adult (11+ years)
$

95.00 / ticket
6
Normal
General price:
Adult (11+ years)
$

95.00 / ticket
7
Normal
General price:
Adult (11+ years)
$

95.00 / ticket
8
Normal
General price:
Adult (11+ years)
$

95.00 / ticket
9
Normal
General price:
Adult (11+ years)
$

95.00 / ticket
10
Normal
General price:
Adult (11+ years)
$

95.00 / ticket
11
Normal
General price:
Adult (11+ years)
$

95.00 / ticket
12
Normal
General price:
Adult (11+ years)
$

95.00 / ticket
13
Normal
General price:
Adult (11+ years)
$

95.00 / ticket
14
Normal
General price:
Adult (11+ years)
$

95.00 / ticket
15
Normal
General price:
Adult (11+ years)
$

95.00 / ticket
16
Normal
General price:
Adult (11+ years)
$

95.00 / ticket
17
Normal
General price:
Adult (11+ years)
$

95.00 / ticket
18
Normal
General price:
Adult (11+ years)
$

95.00 / ticket
19
Normal
General price:
Adult (11+ years)
$

95.00 / ticket
20
Normal
General price:
Adult (11+ years)
$

95.00 / ticket
21
Normal
General price:
Adult (11+ years)
$

95.00 / ticket
22
Normal
General price:
Adult (11+ years)
$

95.00 / ticket
23
Normal
General price:
Adult (11+ years)
$

95.00 / ticket
24
Normal
General price:
Adult (11+ years)
$

95.00 / ticket
25
Normal
General price:
Adult (11+ years)
$

95.00 / ticket
26
Normal
General price:
Adult (11+ years)
$

95.00 / ticket
27
Normal
General price:
Adult (11+ years)
$

95.00 / ticket
28
Normal
General price:
Adult (11+ years)
$

95.00 / ticket
29
Normal
General price:
Adult (11+ years)
$

95.00 / ticket
30
Normal
General price:
Adult (11+ years)
$

95.00 / ticket
31
Normal
General price:
Adult (11+ years)
$

95.00 / ticket
1
Normal
General price:
Adult (11+ years)
$

95.00 / ticket
2
Normal
General price:
Adult (11+ years)
$

95.00 / ticket
3
Normal
General price:
Adult (11+ years)
$

95.00 / ticket
4
Normal
General price:
Adult (11+ years)
$

95.00 / ticket
29
Normal
General price:
Adult (11+ years)
$

95.00 / ticket
30
Normal
General price:
Adult (11+ years)
$

95.00 / ticket
31
Normal
General price:
Adult (11+ years)
$

95.00 / ticket
1
Normal
General price:
Adult (11+ years)
$

95.00 / ticket
2
Normal
General price:
Adult (11+ years)
$

95.00 / ticket
3
Normal
General price:
Adult (11+ years)
$

95.00 / ticket
4
Normal
General price:
Adult (11+ years)
$

95.00 / ticket
5
Normal
General price:
Adult (11+ years)
$

95.00 / ticket
6
Normal
General price:
Adult (11+ years)
$

95.00 / ticket
7
Normal
General price:
Adult (11+ years)
$

95.00 / ticket
8
Normal
General price:
Adult (11+ years)
$

95.00 / ticket
9
Normal
General price:
Adult (11+ years)
$

95.00 / ticket
10
Normal
General price:
Adult (11+ years)
$

95.00 / ticket
11
Normal
General price:
Adult (11+ years)
$

95.00 / ticket
12
Normal
General price:
Adult (11+ years)
$

95.00 / ticket
13
Normal
General price:
Adult (11+ years)
$

95.00 / ticket
14
Normal
General price:
Adult (11+ years)
$

95.00 / ticket
15
Normal
General price:
Adult (11+ years)
$

95.00 / ticket
16
Normal
General price:
Adult (11+ years)
$

95.00 / ticket
17
Normal
General price:
Adult (11+ years)
$

95.00 / ticket
18
Normal
General price:
Adult (11+ years)
$

95.00 / ticket
19
Normal
General price:
Adult (11+ years)
$

95.00 / ticket
20
Normal
General price:
Adult (11+ years)
$

95.00 / ticket
21
Normal
General price:
Adult (11+ years)
$

95.00 / ticket
22
Normal
General price:
Adult (11+ years)
$

95.00 / ticket
23
Normal
General price:
Adult (11+ years)
$

95.00 / ticket
24
Normal
General price:
Adult (11+ years)
$

95.00 / ticket
25
Normal
General price:
Adult (11+ years)
$

95.00 / ticket
26
Normal
General price:
Adult (11+ years)
$

95.00 / ticket
27
Normal
General price:
Adult (11+ years)
$

95.00 / ticket
28
Normal
General price:
Adult (11+ years)
$

95.00 / ticket
29
Normal
General price:
Adult (11+ years)
$

95.00 / ticket
30
Normal
General price:
Adult (11+ years)
$

95.00 / ticket
31
Normal
General price:
Adult (11+ years)
$

95.00 / ticket
1
Normal
General price:
Adult (11+ years)
$

95.00 / ticket
26
Normal
General price:
Adult (11+ years)
$

95.00 / ticket
27
Normal
General price:
Adult (11+ years)
$

95.00 / ticket
28
Normal
General price:
Adult (11+ years)
$

95.00 / ticket
29
Normal
General price:
Adult (11+ years)
$

95.00 / ticket
30
Normal
General price:
Adult (11+ years)
$

95.00 / ticket
31
Normal
General price:
Adult (11+ years)
$

95.00 / ticket
1
Normal
General price:
Adult (11+ years)
$

95.00 / ticket
2
Normal
General price:
Adult (11+ years)
$

95.00 / ticket
3
Normal
General price:
Adult (11+ years)
$

95.00 / ticket
4
Normal
General price:
Adult (11+ years)
$

95.00 / ticket
5
Normal
General price:
Adult (11+ years)
$

95.00 / ticket
6
Normal
General price:
Adult (11+ years)
$

95.00 / ticket
7
Normal
General price:
Adult (11+ years)
$

95.00 / ticket
8
Normal
General price:
Adult (11+ years)
$

95.00 / ticket
9
Normal
General price:
Adult (11+ years)
$

95.00 / ticket
10
Normal
General price:
Adult (11+ years)
$

95.00 / ticket
11
Normal
General price:
Adult (11+ years)
$

95.00 / ticket
12
Normal
General price:
Adult (11+ years)
$

95.00 / ticket
13
Normal
General price:
Adult (11+ years)
$

95.00 / ticket
14
Normal
General price:
Adult (11+ years)
$

95.00 / ticket
15
Normal
General price:
Adult (11+ years)
$

95.00 / ticket
16
Normal
General price:
Adult (11+ years)
$

95.00 / ticket
17
Normal
General price:
Adult (11+ years)
$

95.00 / ticket
18
Normal
General price:
Adult (11+ years)
$

95.00 / ticket
19
Normal
General price:
Adult (11+ years)
$

95.00 / ticket
20
Normal
General price:
Adult (11+ years)
$

95.00 / ticket
21
Normal
General price:
Adult (11+ years)
$

95.00 / ticket
22
Normal
General price:
Adult (11+ years)
$

95.00 / ticket
23
Normal
General price:
Adult (11+ years)
$

95.00 / ticket
24
Normal
General price:
Adult (11+ years)
$

95.00 / ticket
25
Normal
General price:
Adult (11+ years)
$

95.00 / ticket
26
Normal
General price:
Adult (11+ years)
$

95.00 / ticket
27
Normal
General price:
Adult (11+ years)
$

95.00 / ticket
28
Normal
General price:
Adult (11+ years)
$

95.00 / ticket
29
Normal
General price:
Adult (11+ years)
$

95.00 / ticket
30
Normal
General price:
Adult (11+ years)
$

95.00 / ticket
1
Normal
General price:
Adult (11+ years)
$

95.00 / ticket
2
Normal
General price:
Adult (11+ years)
$

95.00 / ticket
3
Normal
General price:
Adult (11+ years)
$

95.00 / ticket
4
Normal
General price:
Adult (11+ years)
$

95.00 / ticket
5
Normal
General price:
Adult (11+ years)
$

95.00 / ticket
6
Normal
General price:
Adult (11+ years)
$

95.00 / ticket
30
Normal
General price:
Adult (11+ years)
$

95.00 / ticket
1
Normal
General price:
Adult (11+ years)
$

95.00 / ticket
2
Normal
General price:
Adult (11+ years)
$

95.00 / ticket
3
Normal
General price:
Adult (11+ years)
$

95.00 / ticket
4
Normal
General price:
Adult (11+ years)
$

95.00 / ticket
5
Normal
General price:
Adult (11+ years)
$

95.00 / ticket
6
Normal
General price:
Adult (11+ years)
$

95.00 / ticket
7
Normal
General price:
Adult (11+ years)
$

95.00 / ticket
8
Normal
General price:
Adult (11+ years)
$

95.00 / ticket
9
Normal
General price:
Adult (11+ years)
$

95.00 / ticket
10
Normal
General price:
Adult (11+ years)
$

95.00 / ticket
11
Normal
General price:
Adult (11+ years)
$

95.00 / ticket
12
Normal
General price:
Adult (11+ years)
$

95.00 / ticket
13
Normal
General price:
Adult (11+ years)
$

95.00 / ticket
14
Normal
General price:
Adult (11+ years)
$

95.00 / ticket
15
Normal
General price:
Adult (11+ years)
$

95.00 / ticket
16
Normal
General price:
Adult (11+ years)
$

95.00 / ticket
17
Normal
General price:
Adult (11+ years)
$

95.00 / ticket
18
Normal
General price:
Adult (11+ years)
$

95.00 / ticket
19
Normal
General price:
Adult (11+ years)
$

95.00 / ticket
20
Normal
General price:
Adult (11+ years)
$

95.00 / ticket
21
Normal
General price:
Adult (11+ years)
$

95.00 / ticket
22
Normal
General price:
Adult (11+ years)
$

95.00 / ticket
23
Normal
General price:
Adult (11+ years)
$

95.00 / ticket
24
Normal
General price:
Adult (11+ years)
$

95.00 / ticket
25
Normal
General price:
Adult (11+ years)
$

95.00 / ticket
26
Normal
General price:
Adult (11+ years)
$

95.00 / ticket
27
Normal
General price:
Adult (11+ years)
$

95.00 / ticket
28
Normal
General price:
Adult (11+ years)
$

95.00 / ticket
29
Normal
General price:
Adult (11+ years)
$

95.00 / ticket
30
Normal
General price:
Adult (11+ years)
$

95.00 / ticket
31
Normal
General price:
Adult (11+ years)
$

95.00 / ticket
1
Normal
General price:
Adult (11+ years)
$

95.00 / ticket
2
Normal
General price:
Adult (11+ years)
$

95.00 / ticket
3
Normal
General price:
Adult (11+ years)
$

95.00 / ticket
28
Normal
General price:
Adult (11+ years)
$

95.00 / ticket
29
Normal
General price:
Adult (11+ years)
$

95.00 / ticket
30
Normal
General price:
Adult (11+ years)
$

95.00 / ticket
31
Normal
General price:
Adult (11+ years)
$

95.00 / ticket
1
Normal
General price:
Adult (11+ years)
$

95.00 / ticket
2
Normal
General price:
Adult (11+ years)
$

95.00 / ticket
3
Normal
General price:
Adult (11+ years)
$

95.00 / ticket
4
Normal
General price:
Adult (11+ years)
$

95.00 / ticket
5
Normal
General price:
Adult (11+ years)
$

95.00 / ticket
6
Normal
General price:
Adult (11+ years)
$

95.00 / ticket
7
Normal
General price:
Adult (11+ years)
$

95.00 / ticket
8
Normal
General price:
Adult (11+ years)
$

95.00 / ticket
9
Normal
General price:
Adult (11+ years)
$

95.00 / ticket
10
Normal
General price:
Adult (11+ years)
$

95.00 / ticket
11
Normal
General price:
Adult (11+ years)
$

95.00 / ticket
12
Normal
General price:
Adult (11+ years)
$

95.00 / ticket
13
Normal
General price:
Adult (11+ years)
$

95.00 / ticket
14
Normal
General price:
Adult (11+ years)
$

95.00 / ticket
15
Normal
General price:
Adult (11+ years)
$

95.00 / ticket
16
Normal
General price:
Adult (11+ years)
$

95.00 / ticket
17
Normal
General price:
Adult (11+ years)
$

95.00 / ticket
18
Normal
General price:
Adult (11+ years)
$

95.00 / ticket
19
Normal
General price:
Adult (11+ years)
$

95.00 / ticket
20
Normal
General price:
Adult (11+ years)
$

95.00 / ticket
21
Normal
General price:
Adult (11+ years)
$

95.00 / ticket
22
Normal
General price:
Adult (11+ years)
$

95.00 / ticket
23
Normal
General price:
Adult (11+ years)
$

95.00 / ticket
24
Normal
General price:
Adult (11+ years)
$

95.00 / ticket
25
Normal
General price:
Adult (11+ years)
$

95.00 / ticket
26
Normal
General price:
Adult (11+ years)
$

95.00 / ticket
27
Normal
General price:
Adult (11+ years)
$

95.00 / ticket
28
Normal
General price:
Adult (11+ years)
$

95.00 / ticket
29
Normal
General price:
Adult (11+ years)
$

95.00 / ticket
30
Normal
General price:
Adult (11+ years)
$

95.00 / ticket
1
Normal
General price:
Adult (11+ years)
$

95.00 / ticket
25
Normal
General price:
Adult (11+ years)
$

95.00 / ticket
26
Normal
General price:
Adult (11+ years)
$

95.00 / ticket
27
Normal
General price:
Adult (11+ years)
$

95.00 / ticket
28
Normal
General price:
Adult (11+ years)
$

95.00 / ticket
29
Normal
General price:
Adult (11+ years)
$

95.00 / ticket
30
Normal
General price:
Adult (11+ years)
$

95.00 / ticket
1
Normal
General price:
Adult (11+ years)
$

95.00 / ticket
2
Normal
General price:
Adult (11+ years)
$

95.00 / ticket
3
Normal
General price:
Adult (11+ years)
$

95.00 / ticket
4
Normal
General price:
Adult (11+ years)
$

95.00 / ticket
5
Normal
General price:
Adult (11+ years)
$

95.00 / ticket
6
Normal
General price:
Adult (11+ years)
$

95.00 / ticket
7
Normal
General price:
Adult (11+ years)
$

95.00 / ticket
8
Normal
General price:
Adult (11+ years)
$

95.00 / ticket
9
Normal
General price:
Adult (11+ years)
$

95.00 / ticket
10
Normal
General price:
Adult (11+ years)
$

95.00 / ticket
11
Normal
General price:
Adult (11+ years)
$

95.00 / ticket
12
Normal
General price:
Adult (11+ years)
$

95.00 / ticket
13
Normal
General price:
Adult (11+ years)
$

95.00 / ticket
14
Normal
General price:
Adult (11+ years)
$

95.00 / ticket
15
Normal
General price:
Adult (11+ years)
$

95.00 / ticket
16
Normal
General price:
Adult (11+ years)
$

95.00 / ticket
17
Normal
General price:
Adult (11+ years)
$

95.00 / ticket
18
Normal
General price:
Adult (11+ years)
$

95.00 / ticket
19
Normal
General price:
Adult (11+ years)
$

95.00 / ticket
20
Normal
General price:
Adult (11+ years)
$

95.00 / ticket
21
Normal
General price:
Adult (11+ years)
$

95.00 / ticket
22
Normal
General price:
Adult (11+ years)
$

95.00 / ticket
23
Normal
General price:
Adult (11+ years)
$

95.00 / ticket
24
Normal
General price:
Adult (11+ years)
$

95.00 / ticket
25
Normal
General price:
Adult (11+ years)
$

95.00 / ticket
26
Normal
General price:
Adult (11+ years)
$

95.00 / ticket
27
Normal
General price:
Adult (11+ years)
$

95.00 / ticket
28
Normal
General price:
Adult (11+ years)
$

95.00 / ticket
29
Normal
General price:
Adult (11+ years)
$

95.00 / ticket
30
Normal
General price:
Adult (11+ years)
$

95.00 / ticket
31
Normal
General price:
Adult (11+ years)
$

95.00 / ticket
1
Normal
General price:
Adult (11+ years)
$

95.00 / ticket
2
Normal
General price:
Adult (11+ years)
$

95.00 / ticket
3
Normal
General price:
Adult (11+ years)
$

95.00 / ticket
4
Normal
General price:
Adult (11+ years)
$

95.00 / ticket
5
Normal
General price:
Adult (11+ years)
$

95.00 / ticket
30
Normal
General price:
Adult (11+ years)
$

95.00 / ticket
31
Normal
General price:
Adult (11+ years)
$

95.00 / ticket
1
Normal
General price:
Adult (11+ years)
$

95.00 / ticket
2
Normal
General price:
Adult (11+ years)
$

95.00 / ticket
3
Normal
General price:
Adult (11+ years)
$

95.00 / ticket
4
Normal
General price:
Adult (11+ years)
$

95.00 / ticket
5
Normal
General price:
Adult (11+ years)
$

95.00 / ticket
6
Normal
General price:
Adult (11+ years)
$

95.00 / ticket
7
Normal
General price:
Adult (11+ years)
$

95.00 / ticket
8
Normal
General price:
Adult (11+ years)
$

95.00 / ticket
9
Normal
General price:
Adult (11+ years)
$

95.00 / ticket
10
Normal
General price:
Adult (11+ years)
$

95.00 / ticket
11
Normal
General price:
Adult (11+ years)
$

95.00 / ticket
12
Normal
General price:
Adult (11+ years)
$

95.00 / ticket
13
Normal
General price:
Adult (11+ years)
$

95.00 / ticket
14
Normal
General price:
Adult (11+ years)
$

95.00 / ticket
15
Normal
General price:
Adult (11+ years)
$

95.00 / ticket
16
Normal
General price:
Adult (11+ years)
$

95.00 / ticket
17
Normal
General price:
Adult (11+ years)
$

95.00 / ticket
18
Normal
General price:
Adult (11+ years)
$

95.00 / ticket
19
Normal
General price:
Adult (11+ years)
$

95.00 / ticket
20
Normal
General price:
Adult (11+ years)
$

95.00 / ticket
21
Normal
General price:
Adult (11+ years)
$

95.00 / ticket
22
Normal
General price:
Adult (11+ years)
$

95.00 / ticket
23
Normal
General price:
Adult (11+ years)
$

95.00 / ticket
24
Normal
General price:
Adult (11+ years)
$

95.00 / ticket
25
Normal
General price:
Adult (11+ years)
$

95.00 / ticket
26
Normal
General price:
Adult (11+ years)
$

95.00 / ticket
27
Normal
General price:
Adult (11+ years)
$

95.00 / ticket
28
Normal
General price:
Adult (11+ years)
$

95.00 / ticket
29
Normal
General price:
Adult (11+ years)
$

95.00 / ticket
30
Normal
General price:
Adult (11+ years)
$

95.00 / ticket
31
Normal
General price:
Adult (11+ years)
$

95.00 / ticket
27
Normal
General price:
Adult (11+ years)
$

95.00 / ticket
28
Normal
General price:
Adult (11+ years)
$

95.00 / ticket
29
Normal
General price:
Adult (11+ years)
$

95.00 / ticket
30
Normal
General price:
Adult (11+ years)
$

95.00 / ticket
31
Normal
General price:
Adult (11+ years)
$

95.00 / ticket