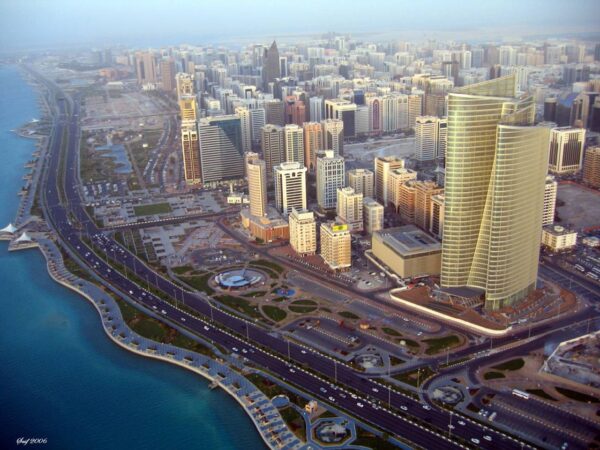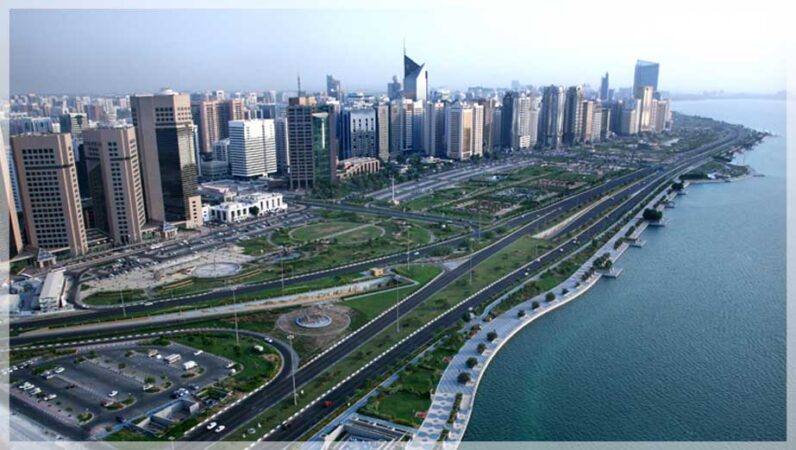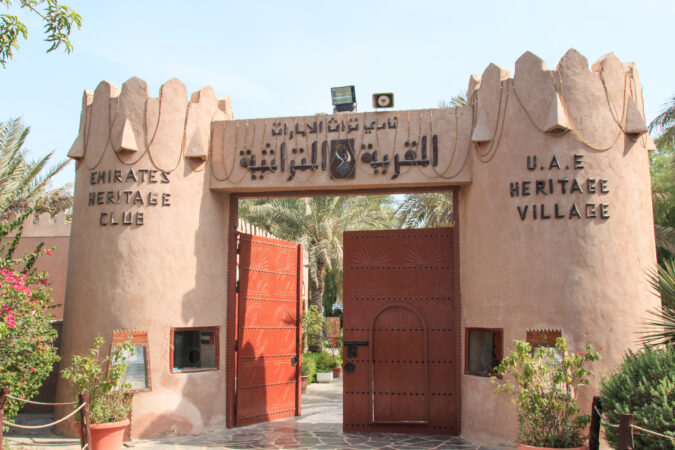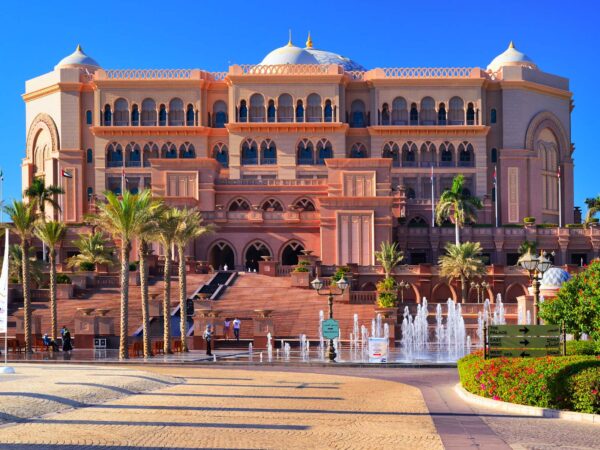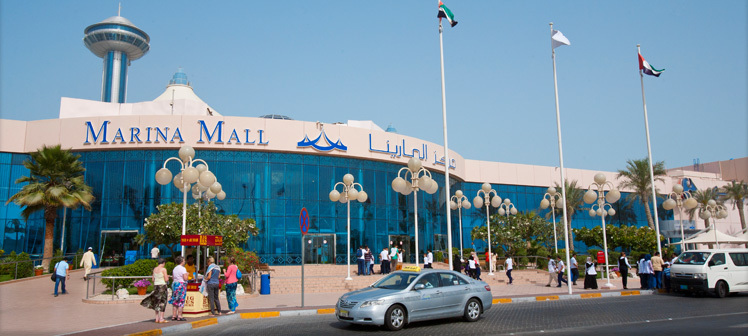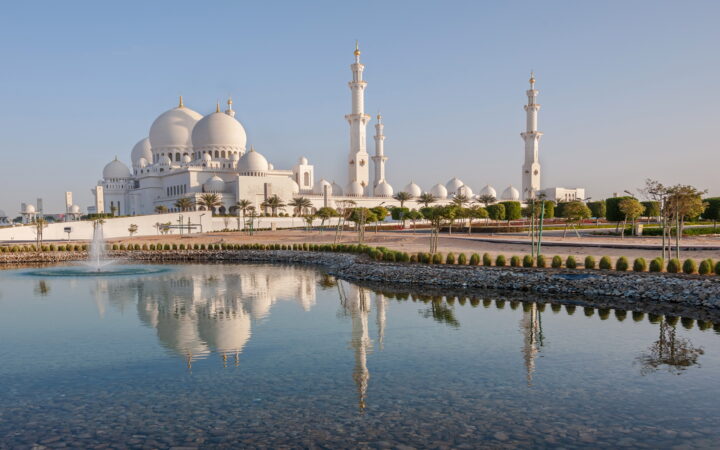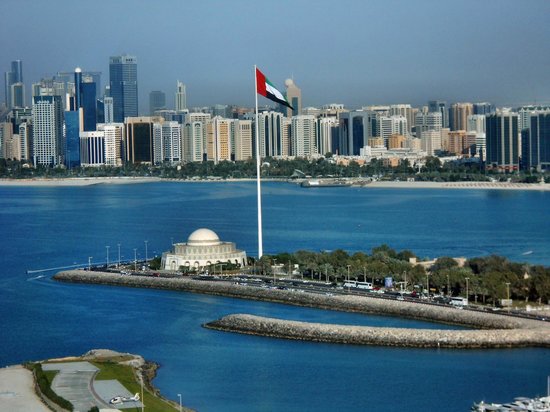 Abu Dhabi City Tour with Sheikh Zayed Mosque tour
Description
Itinerary
Reviews
Description
Abu Dhabi is capital city of the U.A.E., known for its culture and heritage. It is one of the world largest producers of oil and the richest cities in the Middle East. Abu Dhabi city tour gives you an insight into how the city has grown over the years from a quaint fishing village to a most progressive spot. Becoming one of the world's riches city.
One sight that would for sure command your attention is the astounding and expansive white structure – Sheik Zayed Grand Mosque. It has been named to honor the late president, His Highness Sheikh Zayed bin Sultan Al Nahyan. Other majestic landmarks incudes the magnificent Emirates Palace and Museum brimming with rich history. Attractions that depict the city's eclectic architecture and superb infrastructure. Eventually, the trip culminates with a visit to Abu Dhabi Marina Mall, where you'll come across a whole lot of retail outlets selling unique, name-brand and luxury items. Rest assured you you won't missed any.
After an unforgettable Abu Dhabi city tour, we will drop you back to your rendezvous spot in Dubai.
Itinerary
Reviews
7
General
General price:
Adult (11+ years)
$

60.00 / ticket
|
Children (2-10 Years)
$

55.00 / ticket
|
Infant (0-2 years)
$

50.00 / ticket
8
General
General price:
Adult (11+ years)
$

60.00 / ticket
|
Children (2-10 Years)
$

55.00 / ticket
|
Infant (0-2 years)
$

50.00 / ticket
9
General
General price:
Adult (11+ years)
$

60.00 / ticket
|
Children (2-10 Years)
$

55.00 / ticket
|
Infant (0-2 years)
$

50.00 / ticket
10
General
General price:
Adult (11+ years)
$

60.00 / ticket
|
Children (2-10 Years)
$

55.00 / ticket
|
Infant (0-2 years)
$

50.00 / ticket
11
General
General price:
Adult (11+ years)
$

60.00 / ticket
|
Children (2-10 Years)
$

55.00 / ticket
|
Infant (0-2 years)
$

50.00 / ticket
12
General
General price:
Adult (11+ years)
$

60.00 / ticket
|
Children (2-10 Years)
$

55.00 / ticket
|
Infant (0-2 years)
$

50.00 / ticket
13
General
General price:
Adult (11+ years)
$

60.00 / ticket
|
Children (2-10 Years)
$

55.00 / ticket
|
Infant (0-2 years)
$

50.00 / ticket
14
General
General price:
Adult (11+ years)
$

60.00 / ticket
|
Children (2-10 Years)
$

55.00 / ticket
|
Infant (0-2 years)
$

50.00 / ticket
15
General
General price:
Adult (11+ years)
$

60.00 / ticket
|
Children (2-10 Years)
$

55.00 / ticket
|
Infant (0-2 years)
$

50.00 / ticket
16
General
General price:
Adult (11+ years)
$

60.00 / ticket
|
Children (2-10 Years)
$

55.00 / ticket
|
Infant (0-2 years)
$

50.00 / ticket
17
General
General price:
Adult (11+ years)
$

60.00 / ticket
|
Children (2-10 Years)
$

55.00 / ticket
|
Infant (0-2 years)
$

50.00 / ticket
18
General
General price:
Adult (11+ years)
$

60.00 / ticket
|
Children (2-10 Years)
$

55.00 / ticket
|
Infant (0-2 years)
$

50.00 / ticket
19
General
General price:
Adult (11+ years)
$

60.00 / ticket
|
Children (2-10 Years)
$

55.00 / ticket
|
Infant (0-2 years)
$

50.00 / ticket
20
General
General price:
Adult (11+ years)
$

60.00 / ticket
|
Children (2-10 Years)
$

55.00 / ticket
|
Infant (0-2 years)
$

50.00 / ticket
21
General
General price:
Adult (11+ years)
$

60.00 / ticket
|
Children (2-10 Years)
$

55.00 / ticket
|
Infant (0-2 years)
$

50.00 / ticket
22
General
General price:
Adult (11+ years)
$

60.00 / ticket
|
Children (2-10 Years)
$

55.00 / ticket
|
Infant (0-2 years)
$

50.00 / ticket
23
General
General price:
Adult (11+ years)
$

60.00 / ticket
|
Children (2-10 Years)
$

55.00 / ticket
|
Infant (0-2 years)
$

50.00 / ticket
24
General
General price:
Adult (11+ years)
$

60.00 / ticket
|
Children (2-10 Years)
$

55.00 / ticket
|
Infant (0-2 years)
$

50.00 / ticket
25
General
General price:
Adult (11+ years)
$

60.00 / ticket
|
Children (2-10 Years)
$

55.00 / ticket
|
Infant (0-2 years)
$

50.00 / ticket
26
General
General price:
Adult (11+ years)
$

60.00 / ticket
|
Children (2-10 Years)
$

55.00 / ticket
|
Infant (0-2 years)
$

50.00 / ticket
27
General
General price:
Adult (11+ years)
$

60.00 / ticket
|
Children (2-10 Years)
$

55.00 / ticket
|
Infant (0-2 years)
$

50.00 / ticket
28
General
General price:
Adult (11+ years)
$

60.00 / ticket
|
Children (2-10 Years)
$

55.00 / ticket
|
Infant (0-2 years)
$

50.00 / ticket
29
General
General price:
Adult (11+ years)
$

60.00 / ticket
|
Children (2-10 Years)
$

55.00 / ticket
|
Infant (0-2 years)
$

50.00 / ticket
30
General
General price:
Adult (11+ years)
$

60.00 / ticket
|
Children (2-10 Years)
$

55.00 / ticket
|
Infant (0-2 years)
$

50.00 / ticket
31
General
General price:
Adult (11+ years)
$

60.00 / ticket
|
Children (2-10 Years)
$

55.00 / ticket
|
Infant (0-2 years)
$

50.00 / ticket
1
General
General price:
Adult (11+ years)
$

60.00 / ticket
|
Children (2-10 Years)
$

55.00 / ticket
|
Infant (0-2 years)
$

50.00 / ticket
2
General
General price:
Adult (11+ years)
$

60.00 / ticket
|
Children (2-10 Years)
$

55.00 / ticket
|
Infant (0-2 years)
$

50.00 / ticket
3
General
General price:
Adult (11+ years)
$

60.00 / ticket
|
Children (2-10 Years)
$

55.00 / ticket
|
Infant (0-2 years)
$

50.00 / ticket
4
General
General price:
Adult (11+ years)
$

60.00 / ticket
|
Children (2-10 Years)
$

55.00 / ticket
|
Infant (0-2 years)
$

50.00 / ticket
5
General
General price:
Adult (11+ years)
$

60.00 / ticket
|
Children (2-10 Years)
$

55.00 / ticket
|
Infant (0-2 years)
$

50.00 / ticket
6
General
General price:
Adult (11+ years)
$

60.00 / ticket
|
Children (2-10 Years)
$

55.00 / ticket
|
Infant (0-2 years)
$

50.00 / ticket
7
General
General price:
Adult (11+ years)
$

60.00 / ticket
|
Children (2-10 Years)
$

55.00 / ticket
|
Infant (0-2 years)
$

50.00 / ticket
8
General
General price:
Adult (11+ years)
$

60.00 / ticket
|
Children (2-10 Years)
$

55.00 / ticket
|
Infant (0-2 years)
$

50.00 / ticket
9
General
General price:
Adult (11+ years)
$

60.00 / ticket
|
Children (2-10 Years)
$

55.00 / ticket
|
Infant (0-2 years)
$

50.00 / ticket
10
General
General price:
Adult (11+ years)
$

60.00 / ticket
|
Children (2-10 Years)
$

55.00 / ticket
|
Infant (0-2 years)
$

50.00 / ticket
11
General
General price:
Adult (11+ years)
$

60.00 / ticket
|
Children (2-10 Years)
$

55.00 / ticket
|
Infant (0-2 years)
$

50.00 / ticket
12
General
General price:
Adult (11+ years)
$

60.00 / ticket
|
Children (2-10 Years)
$

55.00 / ticket
|
Infant (0-2 years)
$

50.00 / ticket
13
General
General price:
Adult (11+ years)
$

60.00 / ticket
|
Children (2-10 Years)
$

55.00 / ticket
|
Infant (0-2 years)
$

50.00 / ticket
14
General
General price:
Adult (11+ years)
$

60.00 / ticket
|
Children (2-10 Years)
$

55.00 / ticket
|
Infant (0-2 years)
$

50.00 / ticket
15
General
General price:
Adult (11+ years)
$

60.00 / ticket
|
Children (2-10 Years)
$

55.00 / ticket
|
Infant (0-2 years)
$

50.00 / ticket
16
General
General price:
Adult (11+ years)
$

60.00 / ticket
|
Children (2-10 Years)
$

55.00 / ticket
|
Infant (0-2 years)
$

50.00 / ticket
17
General
General price:
Adult (11+ years)
$

60.00 / ticket
|
Children (2-10 Years)
$

55.00 / ticket
|
Infant (0-2 years)
$

50.00 / ticket
18
General
General price:
Adult (11+ years)
$

60.00 / ticket
|
Children (2-10 Years)
$

55.00 / ticket
|
Infant (0-2 years)
$

50.00 / ticket
19
General
General price:
Adult (11+ years)
$

60.00 / ticket
|
Children (2-10 Years)
$

55.00 / ticket
|
Infant (0-2 years)
$

50.00 / ticket
20
General
General price:
Adult (11+ years)
$

60.00 / ticket
|
Children (2-10 Years)
$

55.00 / ticket
|
Infant (0-2 years)
$

50.00 / ticket
21
General
General price:
Adult (11+ years)
$

60.00 / ticket
|
Children (2-10 Years)
$

55.00 / ticket
|
Infant (0-2 years)
$

50.00 / ticket
22
General
General price:
Adult (11+ years)
$

60.00 / ticket
|
Children (2-10 Years)
$

55.00 / ticket
|
Infant (0-2 years)
$

50.00 / ticket
23
General
General price:
Adult (11+ years)
$

60.00 / ticket
|
Children (2-10 Years)
$

55.00 / ticket
|
Infant (0-2 years)
$

50.00 / ticket
24
General
General price:
Adult (11+ years)
$

60.00 / ticket
|
Children (2-10 Years)
$

55.00 / ticket
|
Infant (0-2 years)
$

50.00 / ticket
25
General
General price:
Adult (11+ years)
$

60.00 / ticket
|
Children (2-10 Years)
$

55.00 / ticket
|
Infant (0-2 years)
$

50.00 / ticket
26
General
General price:
Adult (11+ years)
$

60.00 / ticket
|
Children (2-10 Years)
$

55.00 / ticket
|
Infant (0-2 years)
$

50.00 / ticket
27
General
General price:
Adult (11+ years)
$

60.00 / ticket
|
Children (2-10 Years)
$

55.00 / ticket
|
Infant (0-2 years)
$

50.00 / ticket
28
General
General price:
Adult (11+ years)
$

60.00 / ticket
|
Children (2-10 Years)
$

55.00 / ticket
|
Infant (0-2 years)
$

50.00 / ticket
29
General
General price:
Adult (11+ years)
$

60.00 / ticket
|
Children (2-10 Years)
$

55.00 / ticket
|
Infant (0-2 years)
$

50.00 / ticket
30
General
General price:
Adult (11+ years)
$

60.00 / ticket
|
Children (2-10 Years)
$

55.00 / ticket
|
Infant (0-2 years)
$

50.00 / ticket
31
General
General price:
Adult (11+ years)
$

60.00 / ticket
|
Children (2-10 Years)
$

55.00 / ticket
|
Infant (0-2 years)
$

50.00 / ticket
1
General
General price:
Adult (11+ years)
$

60.00 / ticket
|
Children (2-10 Years)
$

55.00 / ticket
|
Infant (0-2 years)
$

50.00 / ticket
2
General
General price:
Adult (11+ years)
$

60.00 / ticket
|
Children (2-10 Years)
$

55.00 / ticket
|
Infant (0-2 years)
$

50.00 / ticket
3
General
General price:
Adult (11+ years)
$

60.00 / ticket
|
Children (2-10 Years)
$

55.00 / ticket
|
Infant (0-2 years)
$

50.00 / ticket
4
General
General price:
Adult (11+ years)
$

60.00 / ticket
|
Children (2-10 Years)
$

55.00 / ticket
|
Infant (0-2 years)
$

50.00 / ticket
29
General
General price:
Adult (11+ years)
$

60.00 / ticket
|
Children (2-10 Years)
$

55.00 / ticket
|
Infant (0-2 years)
$

50.00 / ticket
30
General
General price:
Adult (11+ years)
$

60.00 / ticket
|
Children (2-10 Years)
$

55.00 / ticket
|
Infant (0-2 years)
$

50.00 / ticket
31
General
General price:
Adult (11+ years)
$

60.00 / ticket
|
Children (2-10 Years)
$

55.00 / ticket
|
Infant (0-2 years)
$

50.00 / ticket
1
General
General price:
Adult (11+ years)
$

60.00 / ticket
|
Children (2-10 Years)
$

55.00 / ticket
|
Infant (0-2 years)
$

50.00 / ticket
2
General
General price:
Adult (11+ years)
$

60.00 / ticket
|
Children (2-10 Years)
$

55.00 / ticket
|
Infant (0-2 years)
$

50.00 / ticket
3
General
General price:
Adult (11+ years)
$

60.00 / ticket
|
Children (2-10 Years)
$

55.00 / ticket
|
Infant (0-2 years)
$

50.00 / ticket
4
General
General price:
Adult (11+ years)
$

60.00 / ticket
|
Children (2-10 Years)
$

55.00 / ticket
|
Infant (0-2 years)
$

50.00 / ticket
5
General
General price:
Adult (11+ years)
$

60.00 / ticket
|
Children (2-10 Years)
$

55.00 / ticket
|
Infant (0-2 years)
$

50.00 / ticket
6
General
General price:
Adult (11+ years)
$

60.00 / ticket
|
Children (2-10 Years)
$

55.00 / ticket
|
Infant (0-2 years)
$

50.00 / ticket
7
General
General price:
Adult (11+ years)
$

60.00 / ticket
|
Children (2-10 Years)
$

55.00 / ticket
|
Infant (0-2 years)
$

50.00 / ticket
8
General
General price:
Adult (11+ years)
$

60.00 / ticket
|
Children (2-10 Years)
$

55.00 / ticket
|
Infant (0-2 years)
$

50.00 / ticket
9
General
General price:
Adult (11+ years)
$

60.00 / ticket
|
Children (2-10 Years)
$

55.00 / ticket
|
Infant (0-2 years)
$

50.00 / ticket
10
General
General price:
Adult (11+ years)
$

60.00 / ticket
|
Children (2-10 Years)
$

55.00 / ticket
|
Infant (0-2 years)
$

50.00 / ticket
11
General
General price:
Adult (11+ years)
$

60.00 / ticket
|
Children (2-10 Years)
$

55.00 / ticket
|
Infant (0-2 years)
$

50.00 / ticket
12
General
General price:
Adult (11+ years)
$

60.00 / ticket
|
Children (2-10 Years)
$

55.00 / ticket
|
Infant (0-2 years)
$

50.00 / ticket
13
General
General price:
Adult (11+ years)
$

60.00 / ticket
|
Children (2-10 Years)
$

55.00 / ticket
|
Infant (0-2 years)
$

50.00 / ticket
14
General
General price:
Adult (11+ years)
$

60.00 / ticket
|
Children (2-10 Years)
$

55.00 / ticket
|
Infant (0-2 years)
$

50.00 / ticket
15
General
General price:
Adult (11+ years)
$

60.00 / ticket
|
Children (2-10 Years)
$

55.00 / ticket
|
Infant (0-2 years)
$

50.00 / ticket
16
General
General price:
Adult (11+ years)
$

60.00 / ticket
|
Children (2-10 Years)
$

55.00 / ticket
|
Infant (0-2 years)
$

50.00 / ticket
17
General
General price:
Adult (11+ years)
$

60.00 / ticket
|
Children (2-10 Years)
$

55.00 / ticket
|
Infant (0-2 years)
$

50.00 / ticket
18
General
General price:
Adult (11+ years)
$

60.00 / ticket
|
Children (2-10 Years)
$

55.00 / ticket
|
Infant (0-2 years)
$

50.00 / ticket
19
General
General price:
Adult (11+ years)
$

60.00 / ticket
|
Children (2-10 Years)
$

55.00 / ticket
|
Infant (0-2 years)
$

50.00 / ticket
20
General
General price:
Adult (11+ years)
$

60.00 / ticket
|
Children (2-10 Years)
$

55.00 / ticket
|
Infant (0-2 years)
$

50.00 / ticket
21
General
General price:
Adult (11+ years)
$

60.00 / ticket
|
Children (2-10 Years)
$

55.00 / ticket
|
Infant (0-2 years)
$

50.00 / ticket
22
General
General price:
Adult (11+ years)
$

60.00 / ticket
|
Children (2-10 Years)
$

55.00 / ticket
|
Infant (0-2 years)
$

50.00 / ticket
23
General
General price:
Adult (11+ years)
$

60.00 / ticket
|
Children (2-10 Years)
$

55.00 / ticket
|
Infant (0-2 years)
$

50.00 / ticket
24
General
General price:
Adult (11+ years)
$

60.00 / ticket
|
Children (2-10 Years)
$

55.00 / ticket
|
Infant (0-2 years)
$

50.00 / ticket
25
General
General price:
Adult (11+ years)
$

60.00 / ticket
|
Children (2-10 Years)
$

55.00 / ticket
|
Infant (0-2 years)
$

50.00 / ticket
26
General
General price:
Adult (11+ years)
$

60.00 / ticket
|
Children (2-10 Years)
$

55.00 / ticket
|
Infant (0-2 years)
$

50.00 / ticket
27
General
General price:
Adult (11+ years)
$

60.00 / ticket
|
Children (2-10 Years)
$

55.00 / ticket
|
Infant (0-2 years)
$

50.00 / ticket
28
General
General price:
Adult (11+ years)
$

60.00 / ticket
|
Children (2-10 Years)
$

55.00 / ticket
|
Infant (0-2 years)
$

50.00 / ticket
29
General
General price:
Adult (11+ years)
$

60.00 / ticket
|
Children (2-10 Years)
$

55.00 / ticket
|
Infant (0-2 years)
$

50.00 / ticket
1
General
General price:
Adult (11+ years)
$

60.00 / ticket
|
Children (2-10 Years)
$

55.00 / ticket
|
Infant (0-2 years)
$

50.00 / ticket
2
General
General price:
Adult (11+ years)
$

60.00 / ticket
|
Children (2-10 Years)
$

55.00 / ticket
|
Infant (0-2 years)
$

50.00 / ticket
3
General
General price:
Adult (11+ years)
$

60.00 / ticket
|
Children (2-10 Years)
$

55.00 / ticket
|
Infant (0-2 years)
$

50.00 / ticket
26
General
General price:
Adult (11+ years)
$

60.00 / ticket
|
Children (2-10 Years)
$

55.00 / ticket
|
Infant (0-2 years)
$

50.00 / ticket
27
General
General price:
Adult (11+ years)
$

60.00 / ticket
|
Children (2-10 Years)
$

55.00 / ticket
|
Infant (0-2 years)
$

50.00 / ticket
28
General
General price:
Adult (11+ years)
$

60.00 / ticket
|
Children (2-10 Years)
$

55.00 / ticket
|
Infant (0-2 years)
$

50.00 / ticket
29
General
General price:
Adult (11+ years)
$

60.00 / ticket
|
Children (2-10 Years)
$

55.00 / ticket
|
Infant (0-2 years)
$

50.00 / ticket
1
General
General price:
Adult (11+ years)
$

60.00 / ticket
|
Children (2-10 Years)
$

55.00 / ticket
|
Infant (0-2 years)
$

50.00 / ticket
2
General
General price:
Adult (11+ years)
$

60.00 / ticket
|
Children (2-10 Years)
$

55.00 / ticket
|
Infant (0-2 years)
$

50.00 / ticket
3
General
General price:
Adult (11+ years)
$

60.00 / ticket
|
Children (2-10 Years)
$

55.00 / ticket
|
Infant (0-2 years)
$

50.00 / ticket
4
General
General price:
Adult (11+ years)
$

60.00 / ticket
|
Children (2-10 Years)
$

55.00 / ticket
|
Infant (0-2 years)
$

50.00 / ticket
5
General
General price:
Adult (11+ years)
$

60.00 / ticket
|
Children (2-10 Years)
$

55.00 / ticket
|
Infant (0-2 years)
$

50.00 / ticket
6
General
General price:
Adult (11+ years)
$

60.00 / ticket
|
Children (2-10 Years)
$

55.00 / ticket
|
Infant (0-2 years)
$

50.00 / ticket
7
General
General price:
Adult (11+ years)
$

60.00 / ticket
|
Children (2-10 Years)
$

55.00 / ticket
|
Infant (0-2 years)
$

50.00 / ticket
8
General
General price:
Adult (11+ years)
$

60.00 / ticket
|
Children (2-10 Years)
$

55.00 / ticket
|
Infant (0-2 years)
$

50.00 / ticket
9
General
General price:
Adult (11+ years)
$

60.00 / ticket
|
Children (2-10 Years)
$

55.00 / ticket
|
Infant (0-2 years)
$

50.00 / ticket
10
General
General price:
Adult (11+ years)
$

60.00 / ticket
|
Children (2-10 Years)
$

55.00 / ticket
|
Infant (0-2 years)
$

50.00 / ticket
11
General
General price:
Adult (11+ years)
$

60.00 / ticket
|
Children (2-10 Years)
$

55.00 / ticket
|
Infant (0-2 years)
$

50.00 / ticket
12
General
General price:
Adult (11+ years)
$

60.00 / ticket
|
Children (2-10 Years)
$

55.00 / ticket
|
Infant (0-2 years)
$

50.00 / ticket
13
General
General price:
Adult (11+ years)
$

60.00 / ticket
|
Children (2-10 Years)
$

55.00 / ticket
|
Infant (0-2 years)
$

50.00 / ticket
14
General
General price:
Adult (11+ years)
$

60.00 / ticket
|
Children (2-10 Years)
$

55.00 / ticket
|
Infant (0-2 years)
$

50.00 / ticket
15
General
General price:
Adult (11+ years)
$

60.00 / ticket
|
Children (2-10 Years)
$

55.00 / ticket
|
Infant (0-2 years)
$

50.00 / ticket
16
General
General price:
Adult (11+ years)
$

60.00 / ticket
|
Children (2-10 Years)
$

55.00 / ticket
|
Infant (0-2 years)
$

50.00 / ticket
17
General
General price:
Adult (11+ years)
$

60.00 / ticket
|
Children (2-10 Years)
$

55.00 / ticket
|
Infant (0-2 years)
$

50.00 / ticket
18
General
General price:
Adult (11+ years)
$

60.00 / ticket
|
Children (2-10 Years)
$

55.00 / ticket
|
Infant (0-2 years)
$

50.00 / ticket
19
General
General price:
Adult (11+ years)
$

60.00 / ticket
|
Children (2-10 Years)
$

55.00 / ticket
|
Infant (0-2 years)
$

50.00 / ticket
20
General
General price:
Adult (11+ years)
$

60.00 / ticket
|
Children (2-10 Years)
$

55.00 / ticket
|
Infant (0-2 years)
$

50.00 / ticket
21
General
General price:
Adult (11+ years)
$

60.00 / ticket
|
Children (2-10 Years)
$

55.00 / ticket
|
Infant (0-2 years)
$

50.00 / ticket
22
General
General price:
Adult (11+ years)
$

60.00 / ticket
|
Children (2-10 Years)
$

55.00 / ticket
|
Infant (0-2 years)
$

50.00 / ticket
23
General
General price:
Adult (11+ years)
$

60.00 / ticket
|
Children (2-10 Years)
$

55.00 / ticket
|
Infant (0-2 years)
$

50.00 / ticket
24
General
General price:
Adult (11+ years)
$

60.00 / ticket
|
Children (2-10 Years)
$

55.00 / ticket
|
Infant (0-2 years)
$

50.00 / ticket
25
General
General price:
Adult (11+ years)
$

60.00 / ticket
|
Children (2-10 Years)
$

55.00 / ticket
|
Infant (0-2 years)
$

50.00 / ticket
26
General
General price:
Adult (11+ years)
$

60.00 / ticket
|
Children (2-10 Years)
$

55.00 / ticket
|
Infant (0-2 years)
$

50.00 / ticket
27
General
General price:
Adult (11+ years)
$

60.00 / ticket
|
Children (2-10 Years)
$

55.00 / ticket
|
Infant (0-2 years)
$

50.00 / ticket
28
General
General price:
Adult (11+ years)
$

60.00 / ticket
|
Children (2-10 Years)
$

55.00 / ticket
|
Infant (0-2 years)
$

50.00 / ticket
29
General
General price:
Adult (11+ years)
$

60.00 / ticket
|
Children (2-10 Years)
$

55.00 / ticket
|
Infant (0-2 years)
$

50.00 / ticket
30
General
General price:
Adult (11+ years)
$

60.00 / ticket
|
Children (2-10 Years)
$

55.00 / ticket
|
Infant (0-2 years)
$

50.00 / ticket
31
General
General price:
Adult (11+ years)
$

60.00 / ticket
|
Children (2-10 Years)
$

55.00 / ticket
|
Infant (0-2 years)
$

50.00 / ticket
1
General
General price:
Adult (11+ years)
$

60.00 / ticket
|
Children (2-10 Years)
$

55.00 / ticket
|
Infant (0-2 years)
$

50.00 / ticket
2
General
General price:
Adult (11+ years)
$

60.00 / ticket
|
Children (2-10 Years)
$

55.00 / ticket
|
Infant (0-2 years)
$

50.00 / ticket
3
General
General price:
Adult (11+ years)
$

60.00 / ticket
|
Children (2-10 Years)
$

55.00 / ticket
|
Infant (0-2 years)
$

50.00 / ticket
4
General
General price:
Adult (11+ years)
$

60.00 / ticket
|
Children (2-10 Years)
$

55.00 / ticket
|
Infant (0-2 years)
$

50.00 / ticket
5
General
General price:
Adult (11+ years)
$

60.00 / ticket
|
Children (2-10 Years)
$

55.00 / ticket
|
Infant (0-2 years)
$

50.00 / ticket
6
General
General price:
Adult (11+ years)
$

60.00 / ticket
|
Children (2-10 Years)
$

55.00 / ticket
|
Infant (0-2 years)
$

50.00 / ticket
7
General
General price:
Adult (11+ years)
$

60.00 / ticket
|
Children (2-10 Years)
$

55.00 / ticket
|
Infant (0-2 years)
$

50.00 / ticket
8
General
General price:
Adult (11+ years)
$

60.00 / ticket
|
Children (2-10 Years)
$

55.00 / ticket
|
Infant (0-2 years)
$

50.00 / ticket
9
General
General price:
Adult (11+ years)
$

60.00 / ticket
|
Children (2-10 Years)
$

55.00 / ticket
|
Infant (0-2 years)
$

50.00 / ticket
10
General
General price:
Adult (11+ years)
$

60.00 / ticket
|
Children (2-10 Years)
$

55.00 / ticket
|
Infant (0-2 years)
$

50.00 / ticket
11
General
General price:
Adult (11+ years)
$

60.00 / ticket
|
Children (2-10 Years)
$

55.00 / ticket
|
Infant (0-2 years)
$

50.00 / ticket
12
General
General price:
Adult (11+ years)
$

60.00 / ticket
|
Children (2-10 Years)
$

55.00 / ticket
|
Infant (0-2 years)
$

50.00 / ticket
13
General
General price:
Adult (11+ years)
$

60.00 / ticket
|
Children (2-10 Years)
$

55.00 / ticket
|
Infant (0-2 years)
$

50.00 / ticket
14
General
General price:
Adult (11+ years)
$

60.00 / ticket
|
Children (2-10 Years)
$

55.00 / ticket
|
Infant (0-2 years)
$

50.00 / ticket
15
General
General price:
Adult (11+ years)
$

60.00 / ticket
|
Children (2-10 Years)
$

55.00 / ticket
|
Infant (0-2 years)
$

50.00 / ticket
16
General
General price:
Adult (11+ years)
$

60.00 / ticket
|
Children (2-10 Years)
$

55.00 / ticket
|
Infant (0-2 years)
$

50.00 / ticket
17
General
General price:
Adult (11+ years)
$

60.00 / ticket
|
Children (2-10 Years)
$

55.00 / ticket
|
Infant (0-2 years)
$

50.00 / ticket
18
General
General price:
Adult (11+ years)
$

60.00 / ticket
|
Children (2-10 Years)
$

55.00 / ticket
|
Infant (0-2 years)
$

50.00 / ticket
19
General
General price:
Adult (11+ years)
$

60.00 / ticket
|
Children (2-10 Years)
$

55.00 / ticket
|
Infant (0-2 years)
$

50.00 / ticket
20
General
General price:
Adult (11+ years)
$

60.00 / ticket
|
Children (2-10 Years)
$

55.00 / ticket
|
Infant (0-2 years)
$

50.00 / ticket
21
General
General price:
Adult (11+ years)
$

60.00 / ticket
|
Children (2-10 Years)
$

55.00 / ticket
|
Infant (0-2 years)
$

50.00 / ticket
22
General
General price:
Adult (11+ years)
$

60.00 / ticket
|
Children (2-10 Years)
$

55.00 / ticket
|
Infant (0-2 years)
$

50.00 / ticket
23
General
General price:
Adult (11+ years)
$

60.00 / ticket
|
Children (2-10 Years)
$

55.00 / ticket
|
Infant (0-2 years)
$

50.00 / ticket
24
General
General price:
Adult (11+ years)
$

60.00 / ticket
|
Children (2-10 Years)
$

55.00 / ticket
|
Infant (0-2 years)
$

50.00 / ticket
25
General
General price:
Adult (11+ years)
$

60.00 / ticket
|
Children (2-10 Years)
$

55.00 / ticket
|
Infant (0-2 years)
$

50.00 / ticket
26
General
General price:
Adult (11+ years)
$

60.00 / ticket
|
Children (2-10 Years)
$

55.00 / ticket
|
Infant (0-2 years)
$

50.00 / ticket
27
General
General price:
Adult (11+ years)
$

60.00 / ticket
|
Children (2-10 Years)
$

55.00 / ticket
|
Infant (0-2 years)
$

50.00 / ticket
28
General
General price:
Adult (11+ years)
$

60.00 / ticket
|
Children (2-10 Years)
$

55.00 / ticket
|
Infant (0-2 years)
$

50.00 / ticket
29
General
General price:
Adult (11+ years)
$

60.00 / ticket
|
Children (2-10 Years)
$

55.00 / ticket
|
Infant (0-2 years)
$

50.00 / ticket
30
General
General price:
Adult (11+ years)
$

60.00 / ticket
|
Children (2-10 Years)
$

55.00 / ticket
|
Infant (0-2 years)
$

50.00 / ticket
1
General
General price:
Adult (11+ years)
$

60.00 / ticket
|
Children (2-10 Years)
$

55.00 / ticket
|
Infant (0-2 years)
$

50.00 / ticket
2
General
General price:
Adult (11+ years)
$

60.00 / ticket
|
Children (2-10 Years)
$

55.00 / ticket
|
Infant (0-2 years)
$

50.00 / ticket
3
General
General price:
Adult (11+ years)
$

60.00 / ticket
|
Children (2-10 Years)
$

55.00 / ticket
|
Infant (0-2 years)
$

50.00 / ticket
4
General
General price:
Adult (11+ years)
$

60.00 / ticket
|
Children (2-10 Years)
$

55.00 / ticket
|
Infant (0-2 years)
$

50.00 / ticket
5
General
General price:
Adult (11+ years)
$

60.00 / ticket
|
Children (2-10 Years)
$

55.00 / ticket
|
Infant (0-2 years)
$

50.00 / ticket
29
General
General price:
Adult (11+ years)
$

60.00 / ticket
|
Children (2-10 Years)
$

55.00 / ticket
|
Infant (0-2 years)
$

50.00 / ticket
30
General
General price:
Adult (11+ years)
$

60.00 / ticket
|
Children (2-10 Years)
$

55.00 / ticket
|
Infant (0-2 years)
$

50.00 / ticket
1
General
General price:
Adult (11+ years)
$

60.00 / ticket
|
Children (2-10 Years)
$

55.00 / ticket
|
Infant (0-2 years)
$

50.00 / ticket
2
General
General price:
Adult (11+ years)
$

60.00 / ticket
|
Children (2-10 Years)
$

55.00 / ticket
|
Infant (0-2 years)
$

50.00 / ticket
3
General
General price:
Adult (11+ years)
$

60.00 / ticket
|
Children (2-10 Years)
$

55.00 / ticket
|
Infant (0-2 years)
$

50.00 / ticket
4
General
General price:
Adult (11+ years)
$

60.00 / ticket
|
Children (2-10 Years)
$

55.00 / ticket
|
Infant (0-2 years)
$

50.00 / ticket
5
General
General price:
Adult (11+ years)
$

60.00 / ticket
|
Children (2-10 Years)
$

55.00 / ticket
|
Infant (0-2 years)
$

50.00 / ticket
6
General
General price:
Adult (11+ years)
$

60.00 / ticket
|
Children (2-10 Years)
$

55.00 / ticket
|
Infant (0-2 years)
$

50.00 / ticket
7
General
General price:
Adult (11+ years)
$

60.00 / ticket
|
Children (2-10 Years)
$

55.00 / ticket
|
Infant (0-2 years)
$

50.00 / ticket
8
General
General price:
Adult (11+ years)
$

60.00 / ticket
|
Children (2-10 Years)
$

55.00 / ticket
|
Infant (0-2 years)
$

50.00 / ticket
9
General
General price:
Adult (11+ years)
$

60.00 / ticket
|
Children (2-10 Years)
$

55.00 / ticket
|
Infant (0-2 years)
$

50.00 / ticket
10
General
General price:
Adult (11+ years)
$

60.00 / ticket
|
Children (2-10 Years)
$

55.00 / ticket
|
Infant (0-2 years)
$

50.00 / ticket
11
General
General price:
Adult (11+ years)
$

60.00 / ticket
|
Children (2-10 Years)
$

55.00 / ticket
|
Infant (0-2 years)
$

50.00 / ticket
12
General
General price:
Adult (11+ years)
$

60.00 / ticket
|
Children (2-10 Years)
$

55.00 / ticket
|
Infant (0-2 years)
$

50.00 / ticket
13
General
General price:
Adult (11+ years)
$

60.00 / ticket
|
Children (2-10 Years)
$

55.00 / ticket
|
Infant (0-2 years)
$

50.00 / ticket
14
General
General price:
Adult (11+ years)
$

60.00 / ticket
|
Children (2-10 Years)
$

55.00 / ticket
|
Infant (0-2 years)
$

50.00 / ticket
15
General
General price:
Adult (11+ years)
$

60.00 / ticket
|
Children (2-10 Years)
$

55.00 / ticket
|
Infant (0-2 years)
$

50.00 / ticket
16
General
General price:
Adult (11+ years)
$

60.00 / ticket
|
Children (2-10 Years)
$

55.00 / ticket
|
Infant (0-2 years)
$

50.00 / ticket
17
General
General price:
Adult (11+ years)
$

60.00 / ticket
|
Children (2-10 Years)
$

55.00 / ticket
|
Infant (0-2 years)
$

50.00 / ticket
18
General
General price:
Adult (11+ years)
$

60.00 / ticket
|
Children (2-10 Years)
$

55.00 / ticket
|
Infant (0-2 years)
$

50.00 / ticket
19
General
General price:
Adult (11+ years)
$

60.00 / ticket
|
Children (2-10 Years)
$

55.00 / ticket
|
Infant (0-2 years)
$

50.00 / ticket
20
General
General price:
Adult (11+ years)
$

60.00 / ticket
|
Children (2-10 Years)
$

55.00 / ticket
|
Infant (0-2 years)
$

50.00 / ticket
21
General
General price:
Adult (11+ years)
$

60.00 / ticket
|
Children (2-10 Years)
$

55.00 / ticket
|
Infant (0-2 years)
$

50.00 / ticket
22
General
General price:
Adult (11+ years)
$

60.00 / ticket
|
Children (2-10 Years)
$

55.00 / ticket
|
Infant (0-2 years)
$

50.00 / ticket
23
General
General price:
Adult (11+ years)
$

60.00 / ticket
|
Children (2-10 Years)
$

55.00 / ticket
|
Infant (0-2 years)
$

50.00 / ticket
24
General
General price:
Adult (11+ years)
$

60.00 / ticket
|
Children (2-10 Years)
$

55.00 / ticket
|
Infant (0-2 years)
$

50.00 / ticket
25
General
General price:
Adult (11+ years)
$

60.00 / ticket
|
Children (2-10 Years)
$

55.00 / ticket
|
Infant (0-2 years)
$

50.00 / ticket
26
General
General price:
Adult (11+ years)
$

60.00 / ticket
|
Children (2-10 Years)
$

55.00 / ticket
|
Infant (0-2 years)
$

50.00 / ticket
27
General
General price:
Adult (11+ years)
$

60.00 / ticket
|
Children (2-10 Years)
$

55.00 / ticket
|
Infant (0-2 years)
$

50.00 / ticket
28
General
General price:
Adult (11+ years)
$

60.00 / ticket
|
Children (2-10 Years)
$

55.00 / ticket
|
Infant (0-2 years)
$

50.00 / ticket
29
General
General price:
Adult (11+ years)
$

60.00 / ticket
|
Children (2-10 Years)
$

55.00 / ticket
|
Infant (0-2 years)
$

50.00 / ticket
30
General
General price:
Adult (11+ years)
$

60.00 / ticket
|
Children (2-10 Years)
$

55.00 / ticket
|
Infant (0-2 years)
$

50.00 / ticket
31
General
General price:
Adult (11+ years)
$

60.00 / ticket
|
Children (2-10 Years)
$

55.00 / ticket
|
Infant (0-2 years)
$

50.00 / ticket
1
General
General price:
Adult (11+ years)
$

60.00 / ticket
|
Children (2-10 Years)
$

55.00 / ticket
|
Infant (0-2 years)
$

50.00 / ticket
2
General
General price:
Adult (11+ years)
$

60.00 / ticket
|
Children (2-10 Years)
$

55.00 / ticket
|
Infant (0-2 years)
$

50.00 / ticket
27
General
General price:
Adult (11+ years)
$

60.00 / ticket
|
Children (2-10 Years)
$

55.00 / ticket
|
Infant (0-2 years)
$

50.00 / ticket
28
General
General price:
Adult (11+ years)
$

60.00 / ticket
|
Children (2-10 Years)
$

55.00 / ticket
|
Infant (0-2 years)
$

50.00 / ticket
29
General
General price:
Adult (11+ years)
$

60.00 / ticket
|
Children (2-10 Years)
$

55.00 / ticket
|
Infant (0-2 years)
$

50.00 / ticket
30
General
General price:
Adult (11+ years)
$

60.00 / ticket
|
Children (2-10 Years)
$

55.00 / ticket
|
Infant (0-2 years)
$

50.00 / ticket
31
General
General price:
Adult (11+ years)
$

60.00 / ticket
|
Children (2-10 Years)
$

55.00 / ticket
|
Infant (0-2 years)
$

50.00 / ticket
1
General
General price:
Adult (11+ years)
$

60.00 / ticket
|
Children (2-10 Years)
$

55.00 / ticket
|
Infant (0-2 years)
$

50.00 / ticket
2
General
General price:
Adult (11+ years)
$

60.00 / ticket
|
Children (2-10 Years)
$

55.00 / ticket
|
Infant (0-2 years)
$

50.00 / ticket
3
General
General price:
Adult (11+ years)
$

60.00 / ticket
|
Children (2-10 Years)
$

55.00 / ticket
|
Infant (0-2 years)
$

50.00 / ticket
4
General
General price:
Adult (11+ years)
$

60.00 / ticket
|
Children (2-10 Years)
$

55.00 / ticket
|
Infant (0-2 years)
$

50.00 / ticket
5
General
General price:
Adult (11+ years)
$

60.00 / ticket
|
Children (2-10 Years)
$

55.00 / ticket
|
Infant (0-2 years)
$

50.00 / ticket
6
General
General price:
Adult (11+ years)
$

60.00 / ticket
|
Children (2-10 Years)
$

55.00 / ticket
|
Infant (0-2 years)
$

50.00 / ticket
7
General
General price:
Adult (11+ years)
$

60.00 / ticket
|
Children (2-10 Years)
$

55.00 / ticket
|
Infant (0-2 years)
$

50.00 / ticket
8
General
General price:
Adult (11+ years)
$

60.00 / ticket
|
Children (2-10 Years)
$

55.00 / ticket
|
Infant (0-2 years)
$

50.00 / ticket
9
General
General price:
Adult (11+ years)
$

60.00 / ticket
|
Children (2-10 Years)
$

55.00 / ticket
|
Infant (0-2 years)
$

50.00 / ticket
10
General
General price:
Adult (11+ years)
$

60.00 / ticket
|
Children (2-10 Years)
$

55.00 / ticket
|
Infant (0-2 years)
$

50.00 / ticket
11
General
General price:
Adult (11+ years)
$

60.00 / ticket
|
Children (2-10 Years)
$

55.00 / ticket
|
Infant (0-2 years)
$

50.00 / ticket
12
General
General price:
Adult (11+ years)
$

60.00 / ticket
|
Children (2-10 Years)
$

55.00 / ticket
|
Infant (0-2 years)
$

50.00 / ticket
13
General
General price:
Adult (11+ years)
$

60.00 / ticket
|
Children (2-10 Years)
$

55.00 / ticket
|
Infant (0-2 years)
$

50.00 / ticket
14
General
General price:
Adult (11+ years)
$

60.00 / ticket
|
Children (2-10 Years)
$

55.00 / ticket
|
Infant (0-2 years)
$

50.00 / ticket
15
General
General price:
Adult (11+ years)
$

60.00 / ticket
|
Children (2-10 Years)
$

55.00 / ticket
|
Infant (0-2 years)
$

50.00 / ticket
16
General
General price:
Adult (11+ years)
$

60.00 / ticket
|
Children (2-10 Years)
$

55.00 / ticket
|
Infant (0-2 years)
$

50.00 / ticket
17
General
General price:
Adult (11+ years)
$

60.00 / ticket
|
Children (2-10 Years)
$

55.00 / ticket
|
Infant (0-2 years)
$

50.00 / ticket
18
General
General price:
Adult (11+ years)
$

60.00 / ticket
|
Children (2-10 Years)
$

55.00 / ticket
|
Infant (0-2 years)
$

50.00 / ticket
19
General
General price:
Adult (11+ years)
$

60.00 / ticket
|
Children (2-10 Years)
$

55.00 / ticket
|
Infant (0-2 years)
$

50.00 / ticket
20
General
General price:
Adult (11+ years)
$

60.00 / ticket
|
Children (2-10 Years)
$

55.00 / ticket
|
Infant (0-2 years)
$

50.00 / ticket
21
General
General price:
Adult (11+ years)
$

60.00 / ticket
|
Children (2-10 Years)
$

55.00 / ticket
|
Infant (0-2 years)
$

50.00 / ticket
22
General
General price:
Adult (11+ years)
$

60.00 / ticket
|
Children (2-10 Years)
$

55.00 / ticket
|
Infant (0-2 years)
$

50.00 / ticket
23
General
General price:
Adult (11+ years)
$

60.00 / ticket
|
Children (2-10 Years)
$

55.00 / ticket
|
Infant (0-2 years)
$

50.00 / ticket
24
General
General price:
Adult (11+ years)
$

60.00 / ticket
|
Children (2-10 Years)
$

55.00 / ticket
|
Infant (0-2 years)
$

50.00 / ticket
25
General
General price:
Adult (11+ years)
$

60.00 / ticket
|
Children (2-10 Years)
$

55.00 / ticket
|
Infant (0-2 years)
$

50.00 / ticket
26
General
General price:
Adult (11+ years)
$

60.00 / ticket
|
Children (2-10 Years)
$

55.00 / ticket
|
Infant (0-2 years)
$

50.00 / ticket
27
General
General price:
Adult (11+ years)
$

60.00 / ticket
|
Children (2-10 Years)
$

55.00 / ticket
|
Infant (0-2 years)
$

50.00 / ticket
28
General
General price:
Adult (11+ years)
$

60.00 / ticket
|
Children (2-10 Years)
$

55.00 / ticket
|
Infant (0-2 years)
$

50.00 / ticket
29
General
General price:
Adult (11+ years)
$

60.00 / ticket
|
Children (2-10 Years)
$

55.00 / ticket
|
Infant (0-2 years)
$

50.00 / ticket
30
General
General price:
Adult (11+ years)
$

60.00 / ticket
|
Children (2-10 Years)
$

55.00 / ticket
|
Infant (0-2 years)
$

50.00 / ticket
1
General
General price:
Adult (11+ years)
$

60.00 / ticket
|
Children (2-10 Years)
$

55.00 / ticket
|
Infant (0-2 years)
$

50.00 / ticket
2
General
General price:
Adult (11+ years)
$

60.00 / ticket
|
Children (2-10 Years)
$

55.00 / ticket
|
Infant (0-2 years)
$

50.00 / ticket
3
General
General price:
Adult (11+ years)
$

60.00 / ticket
|
Children (2-10 Years)
$

55.00 / ticket
|
Infant (0-2 years)
$

50.00 / ticket
4
General
General price:
Adult (11+ years)
$

60.00 / ticket
|
Children (2-10 Years)
$

55.00 / ticket
|
Infant (0-2 years)
$

50.00 / ticket
5
General
General price:
Adult (11+ years)
$

60.00 / ticket
|
Children (2-10 Years)
$

55.00 / ticket
|
Infant (0-2 years)
$

50.00 / ticket
6
General
General price:
Adult (11+ years)
$

60.00 / ticket
|
Children (2-10 Years)
$

55.00 / ticket
|
Infant (0-2 years)
$

50.00 / ticket
7
General
General price:
Adult (11+ years)
$

60.00 / ticket
|
Children (2-10 Years)
$

55.00 / ticket
|
Infant (0-2 years)
$

50.00 / ticket
8
General
General price:
Adult (11+ years)
$

60.00 / ticket
|
Children (2-10 Years)
$

55.00 / ticket
|
Infant (0-2 years)
$

50.00 / ticket
9
General
General price:
Adult (11+ years)
$

60.00 / ticket
|
Children (2-10 Years)
$

55.00 / ticket
|
Infant (0-2 years)
$

50.00 / ticket
10
General
General price:
Adult (11+ years)
$

60.00 / ticket
|
Children (2-10 Years)
$

55.00 / ticket
|
Infant (0-2 years)
$

50.00 / ticket
11
General
General price:
Adult (11+ years)
$

60.00 / ticket
|
Children (2-10 Years)
$

55.00 / ticket
|
Infant (0-2 years)
$

50.00 / ticket
12
General
General price:
Adult (11+ years)
$

60.00 / ticket
|
Children (2-10 Years)
$

55.00 / ticket
|
Infant (0-2 years)
$

50.00 / ticket
13
General
General price:
Adult (11+ years)
$

60.00 / ticket
|
Children (2-10 Years)
$

55.00 / ticket
|
Infant (0-2 years)
$

50.00 / ticket
14
General
General price:
Adult (11+ years)
$

60.00 / ticket
|
Children (2-10 Years)
$

55.00 / ticket
|
Infant (0-2 years)
$

50.00 / ticket
15
General
General price:
Adult (11+ years)
$

60.00 / ticket
|
Children (2-10 Years)
$

55.00 / ticket
|
Infant (0-2 years)
$

50.00 / ticket
16
General
General price:
Adult (11+ years)
$

60.00 / ticket
|
Children (2-10 Years)
$

55.00 / ticket
|
Infant (0-2 years)
$

50.00 / ticket
17
General
General price:
Adult (11+ years)
$

60.00 / ticket
|
Children (2-10 Years)
$

55.00 / ticket
|
Infant (0-2 years)
$

50.00 / ticket
18
General
General price:
Adult (11+ years)
$

60.00 / ticket
|
Children (2-10 Years)
$

55.00 / ticket
|
Infant (0-2 years)
$

50.00 / ticket
19
General
General price:
Adult (11+ years)
$

60.00 / ticket
|
Children (2-10 Years)
$

55.00 / ticket
|
Infant (0-2 years)
$

50.00 / ticket
20
General
General price:
Adult (11+ years)
$

60.00 / ticket
|
Children (2-10 Years)
$

55.00 / ticket
|
Infant (0-2 years)
$

50.00 / ticket
21
General
General price:
Adult (11+ years)
$

60.00 / ticket
|
Children (2-10 Years)
$

55.00 / ticket
|
Infant (0-2 years)
$

50.00 / ticket
22
General
General price:
Adult (11+ years)
$

60.00 / ticket
|
Children (2-10 Years)
$

55.00 / ticket
|
Infant (0-2 years)
$

50.00 / ticket
23
General
General price:
Adult (11+ years)
$

60.00 / ticket
|
Children (2-10 Years)
$

55.00 / ticket
|
Infant (0-2 years)
$

50.00 / ticket
24
General
General price:
Adult (11+ years)
$

60.00 / ticket
|
Children (2-10 Years)
$

55.00 / ticket
|
Infant (0-2 years)
$

50.00 / ticket
25
General
General price:
Adult (11+ years)
$

60.00 / ticket
|
Children (2-10 Years)
$

55.00 / ticket
|
Infant (0-2 years)
$

50.00 / ticket
26
General
General price:
Adult (11+ years)
$

60.00 / ticket
|
Children (2-10 Years)
$

55.00 / ticket
|
Infant (0-2 years)
$

50.00 / ticket
27
General
General price:
Adult (11+ years)
$

60.00 / ticket
|
Children (2-10 Years)
$

55.00 / ticket
|
Infant (0-2 years)
$

50.00 / ticket
28
General
General price:
Adult (11+ years)
$

60.00 / ticket
|
Children (2-10 Years)
$

55.00 / ticket
|
Infant (0-2 years)
$

50.00 / ticket
29
General
General price:
Adult (11+ years)
$

60.00 / ticket
|
Children (2-10 Years)
$

55.00 / ticket
|
Infant (0-2 years)
$

50.00 / ticket
30
General
General price:
Adult (11+ years)
$

60.00 / ticket
|
Children (2-10 Years)
$

55.00 / ticket
|
Infant (0-2 years)
$

50.00 / ticket
31
General
General price:
Adult (11+ years)
$

60.00 / ticket
|
Children (2-10 Years)
$

55.00 / ticket
|
Infant (0-2 years)
$

50.00 / ticket
1
General
General price:
Adult (11+ years)
$

60.00 / ticket
|
Children (2-10 Years)
$

55.00 / ticket
|
Infant (0-2 years)
$

50.00 / ticket
2
General
General price:
Adult (11+ years)
$

60.00 / ticket
|
Children (2-10 Years)
$

55.00 / ticket
|
Infant (0-2 years)
$

50.00 / ticket
3
General
General price:
Adult (11+ years)
$

60.00 / ticket
|
Children (2-10 Years)
$

55.00 / ticket
|
Infant (0-2 years)
$

50.00 / ticket
4
General
General price:
Adult (11+ years)
$

60.00 / ticket
|
Children (2-10 Years)
$

55.00 / ticket
|
Infant (0-2 years)
$

50.00 / ticket
29
General
General price:
Adult (11+ years)
$

60.00 / ticket
|
Children (2-10 Years)
$

55.00 / ticket
|
Infant (0-2 years)
$

50.00 / ticket
30
General
General price:
Adult (11+ years)
$

60.00 / ticket
|
Children (2-10 Years)
$

55.00 / ticket
|
Infant (0-2 years)
$

50.00 / ticket
31
General
General price:
Adult (11+ years)
$

60.00 / ticket
|
Children (2-10 Years)
$

55.00 / ticket
|
Infant (0-2 years)
$

50.00 / ticket
1
General
General price:
Adult (11+ years)
$

60.00 / ticket
|
Children (2-10 Years)
$

55.00 / ticket
|
Infant (0-2 years)
$

50.00 / ticket
2
General
General price:
Adult (11+ years)
$

60.00 / ticket
|
Children (2-10 Years)
$

55.00 / ticket
|
Infant (0-2 years)
$

50.00 / ticket
3
General
General price:
Adult (11+ years)
$

60.00 / ticket
|
Children (2-10 Years)
$

55.00 / ticket
|
Infant (0-2 years)
$

50.00 / ticket
4
General
General price:
Adult (11+ years)
$

60.00 / ticket
|
Children (2-10 Years)
$

55.00 / ticket
|
Infant (0-2 years)
$

50.00 / ticket
5
General
General price:
Adult (11+ years)
$

60.00 / ticket
|
Children (2-10 Years)
$

55.00 / ticket
|
Infant (0-2 years)
$

50.00 / ticket
6
General
General price:
Adult (11+ years)
$

60.00 / ticket
|
Children (2-10 Years)
$

55.00 / ticket
|
Infant (0-2 years)
$

50.00 / ticket
7
General
General price:
Adult (11+ years)
$

60.00 / ticket
|
Children (2-10 Years)
$

55.00 / ticket
|
Infant (0-2 years)
$

50.00 / ticket
8
General
General price:
Adult (11+ years)
$

60.00 / ticket
|
Children (2-10 Years)
$

55.00 / ticket
|
Infant (0-2 years)
$

50.00 / ticket
9
General
General price:
Adult (11+ years)
$

60.00 / ticket
|
Children (2-10 Years)
$

55.00 / ticket
|
Infant (0-2 years)
$

50.00 / ticket
10
General
General price:
Adult (11+ years)
$

60.00 / ticket
|
Children (2-10 Years)
$

55.00 / ticket
|
Infant (0-2 years)
$

50.00 / ticket
11
General
General price:
Adult (11+ years)
$

60.00 / ticket
|
Children (2-10 Years)
$

55.00 / ticket
|
Infant (0-2 years)
$

50.00 / ticket
12
General
General price:
Adult (11+ years)
$

60.00 / ticket
|
Children (2-10 Years)
$

55.00 / ticket
|
Infant (0-2 years)
$

50.00 / ticket
13
General
General price:
Adult (11+ years)
$

60.00 / ticket
|
Children (2-10 Years)
$

55.00 / ticket
|
Infant (0-2 years)
$

50.00 / ticket
14
General
General price:
Adult (11+ years)
$

60.00 / ticket
|
Children (2-10 Years)
$

55.00 / ticket
|
Infant (0-2 years)
$

50.00 / ticket
15
General
General price:
Adult (11+ years)
$

60.00 / ticket
|
Children (2-10 Years)
$

55.00 / ticket
|
Infant (0-2 years)
$

50.00 / ticket
16
General
General price:
Adult (11+ years)
$

60.00 / ticket
|
Children (2-10 Years)
$

55.00 / ticket
|
Infant (0-2 years)
$

50.00 / ticket
17
General
General price:
Adult (11+ years)
$

60.00 / ticket
|
Children (2-10 Years)
$

55.00 / ticket
|
Infant (0-2 years)
$

50.00 / ticket
18
General
General price:
Adult (11+ years)
$

60.00 / ticket
|
Children (2-10 Years)
$

55.00 / ticket
|
Infant (0-2 years)
$

50.00 / ticket
19
General
General price:
Adult (11+ years)
$

60.00 / ticket
|
Children (2-10 Years)
$

55.00 / ticket
|
Infant (0-2 years)
$

50.00 / ticket
20
General
General price:
Adult (11+ years)
$

60.00 / ticket
|
Children (2-10 Years)
$

55.00 / ticket
|
Infant (0-2 years)
$

50.00 / ticket
21
General
General price:
Adult (11+ years)
$

60.00 / ticket
|
Children (2-10 Years)
$

55.00 / ticket
|
Infant (0-2 years)
$

50.00 / ticket
22
General
General price:
Adult (11+ years)
$

60.00 / ticket
|
Children (2-10 Years)
$

55.00 / ticket
|
Infant (0-2 years)
$

50.00 / ticket
23
General
General price:
Adult (11+ years)
$

60.00 / ticket
|
Children (2-10 Years)
$

55.00 / ticket
|
Infant (0-2 years)
$

50.00 / ticket
24
General
General price:
Adult (11+ years)
$

60.00 / ticket
|
Children (2-10 Years)
$

55.00 / ticket
|
Infant (0-2 years)
$

50.00 / ticket
25
General
General price:
Adult (11+ years)
$

60.00 / ticket
|
Children (2-10 Years)
$

55.00 / ticket
|
Infant (0-2 years)
$

50.00 / ticket
26
General
General price:
Adult (11+ years)
$

60.00 / ticket
|
Children (2-10 Years)
$

55.00 / ticket
|
Infant (0-2 years)
$

50.00 / ticket
27
General
General price:
Adult (11+ years)
$

60.00 / ticket
|
Children (2-10 Years)
$

55.00 / ticket
|
Infant (0-2 years)
$

50.00 / ticket
28
General
General price:
Adult (11+ years)
$

60.00 / ticket
|
Children (2-10 Years)
$

55.00 / ticket
|
Infant (0-2 years)
$

50.00 / ticket
29
General
General price:
Adult (11+ years)
$

60.00 / ticket
|
Children (2-10 Years)
$

55.00 / ticket
|
Infant (0-2 years)
$

50.00 / ticket
30
General
General price:
Adult (11+ years)
$

60.00 / ticket
|
Children (2-10 Years)
$

55.00 / ticket
|
Infant (0-2 years)
$

50.00 / ticket
31
General
General price:
Adult (11+ years)
$

60.00 / ticket
|
Children (2-10 Years)
$

55.00 / ticket
|
Infant (0-2 years)
$

50.00 / ticket
1
General
General price:
Adult (11+ years)
$

60.00 / ticket
|
Children (2-10 Years)
$

55.00 / ticket
|
Infant (0-2 years)
$

50.00 / ticket
26
General
General price:
Adult (11+ years)
$

60.00 / ticket
|
Children (2-10 Years)
$

55.00 / ticket
|
Infant (0-2 years)
$

50.00 / ticket
27
General
General price:
Adult (11+ years)
$

60.00 / ticket
|
Children (2-10 Years)
$

55.00 / ticket
|
Infant (0-2 years)
$

50.00 / ticket
28
General
General price:
Adult (11+ years)
$

60.00 / ticket
|
Children (2-10 Years)
$

55.00 / ticket
|
Infant (0-2 years)
$

50.00 / ticket
29
General
General price:
Adult (11+ years)
$

60.00 / ticket
|
Children (2-10 Years)
$

55.00 / ticket
|
Infant (0-2 years)
$

50.00 / ticket
30
General
General price:
Adult (11+ years)
$

60.00 / ticket
|
Children (2-10 Years)
$

55.00 / ticket
|
Infant (0-2 years)
$

50.00 / ticket
31
General
General price:
Adult (11+ years)
$

60.00 / ticket
|
Children (2-10 Years)
$

55.00 / ticket
|
Infant (0-2 years)
$

50.00 / ticket
1
General
General price:
Adult (11+ years)
$

60.00 / ticket
|
Children (2-10 Years)
$

55.00 / ticket
|
Infant (0-2 years)
$

50.00 / ticket
2
General
General price:
Adult (11+ years)
$

60.00 / ticket
|
Children (2-10 Years)
$

55.00 / ticket
|
Infant (0-2 years)
$

50.00 / ticket
3
General
General price:
Adult (11+ years)
$

60.00 / ticket
|
Children (2-10 Years)
$

55.00 / ticket
|
Infant (0-2 years)
$

50.00 / ticket
4
General
General price:
Adult (11+ years)
$

60.00 / ticket
|
Children (2-10 Years)
$

55.00 / ticket
|
Infant (0-2 years)
$

50.00 / ticket
5
General
General price:
Adult (11+ years)
$

60.00 / ticket
|
Children (2-10 Years)
$

55.00 / ticket
|
Infant (0-2 years)
$

50.00 / ticket
6
General
General price:
Adult (11+ years)
$

60.00 / ticket
|
Children (2-10 Years)
$

55.00 / ticket
|
Infant (0-2 years)
$

50.00 / ticket
7
General
General price:
Adult (11+ years)
$

60.00 / ticket
|
Children (2-10 Years)
$

55.00 / ticket
|
Infant (0-2 years)
$

50.00 / ticket
8
General
General price:
Adult (11+ years)
$

60.00 / ticket
|
Children (2-10 Years)
$

55.00 / ticket
|
Infant (0-2 years)
$

50.00 / ticket
9
General
General price:
Adult (11+ years)
$

60.00 / ticket
|
Children (2-10 Years)
$

55.00 / ticket
|
Infant (0-2 years)
$

50.00 / ticket
10
General
General price:
Adult (11+ years)
$

60.00 / ticket
|
Children (2-10 Years)
$

55.00 / ticket
|
Infant (0-2 years)
$

50.00 / ticket
11
General
General price:
Adult (11+ years)
$

60.00 / ticket
|
Children (2-10 Years)
$

55.00 / ticket
|
Infant (0-2 years)
$

50.00 / ticket
12
General
General price:
Adult (11+ years)
$

60.00 / ticket
|
Children (2-10 Years)
$

55.00 / ticket
|
Infant (0-2 years)
$

50.00 / ticket
13
General
General price:
Adult (11+ years)
$

60.00 / ticket
|
Children (2-10 Years)
$

55.00 / ticket
|
Infant (0-2 years)
$

50.00 / ticket
14
General
General price:
Adult (11+ years)
$

60.00 / ticket
|
Children (2-10 Years)
$

55.00 / ticket
|
Infant (0-2 years)
$

50.00 / ticket
15
General
General price:
Adult (11+ years)
$

60.00 / ticket
|
Children (2-10 Years)
$

55.00 / ticket
|
Infant (0-2 years)
$

50.00 / ticket
16
General
General price:
Adult (11+ years)
$

60.00 / ticket
|
Children (2-10 Years)
$

55.00 / ticket
|
Infant (0-2 years)
$

50.00 / ticket
17
General
General price:
Adult (11+ years)
$

60.00 / ticket
|
Children (2-10 Years)
$

55.00 / ticket
|
Infant (0-2 years)
$

50.00 / ticket
18
General
General price:
Adult (11+ years)
$

60.00 / ticket
|
Children (2-10 Years)
$

55.00 / ticket
|
Infant (0-2 years)
$

50.00 / ticket
19
General
General price:
Adult (11+ years)
$

60.00 / ticket
|
Children (2-10 Years)
$

55.00 / ticket
|
Infant (0-2 years)
$

50.00 / ticket
20
General
General price:
Adult (11+ years)
$

60.00 / ticket
|
Children (2-10 Years)
$

55.00 / ticket
|
Infant (0-2 years)
$

50.00 / ticket
21
General
General price:
Adult (11+ years)
$

60.00 / ticket
|
Children (2-10 Years)
$

55.00 / ticket
|
Infant (0-2 years)
$

50.00 / ticket
22
General
General price:
Adult (11+ years)
$

60.00 / ticket
|
Children (2-10 Years)
$

55.00 / ticket
|
Infant (0-2 years)
$

50.00 / ticket
23
General
General price:
Adult (11+ years)
$

60.00 / ticket
|
Children (2-10 Years)
$

55.00 / ticket
|
Infant (0-2 years)
$

50.00 / ticket
24
General
General price:
Adult (11+ years)
$

60.00 / ticket
|
Children (2-10 Years)
$

55.00 / ticket
|
Infant (0-2 years)
$

50.00 / ticket
25
General
General price:
Adult (11+ years)
$

60.00 / ticket
|
Children (2-10 Years)
$

55.00 / ticket
|
Infant (0-2 years)
$

50.00 / ticket
26
General
General price:
Adult (11+ years)
$

60.00 / ticket
|
Children (2-10 Years)
$

55.00 / ticket
|
Infant (0-2 years)
$

50.00 / ticket
27
General
General price:
Adult (11+ years)
$

60.00 / ticket
|
Children (2-10 Years)
$

55.00 / ticket
|
Infant (0-2 years)
$

50.00 / ticket
28
General
General price:
Adult (11+ years)
$

60.00 / ticket
|
Children (2-10 Years)
$

55.00 / ticket
|
Infant (0-2 years)
$

50.00 / ticket
29
General
General price:
Adult (11+ years)
$

60.00 / ticket
|
Children (2-10 Years)
$

55.00 / ticket
|
Infant (0-2 years)
$

50.00 / ticket
30
General
General price:
Adult (11+ years)
$

60.00 / ticket
|
Children (2-10 Years)
$

55.00 / ticket
|
Infant (0-2 years)
$

50.00 / ticket
1
General
General price:
Adult (11+ years)
$

60.00 / ticket
|
Children (2-10 Years)
$

55.00 / ticket
|
Infant (0-2 years)
$

50.00 / ticket
2
General
General price:
Adult (11+ years)
$

60.00 / ticket
|
Children (2-10 Years)
$

55.00 / ticket
|
Infant (0-2 years)
$

50.00 / ticket
3
General
General price:
Adult (11+ years)
$

60.00 / ticket
|
Children (2-10 Years)
$

55.00 / ticket
|
Infant (0-2 years)
$

50.00 / ticket
4
General
General price:
Adult (11+ years)
$

60.00 / ticket
|
Children (2-10 Years)
$

55.00 / ticket
|
Infant (0-2 years)
$

50.00 / ticket
5
General
General price:
Adult (11+ years)
$

60.00 / ticket
|
Children (2-10 Years)
$

55.00 / ticket
|
Infant (0-2 years)
$

50.00 / ticket
6
General
General price:
Adult (11+ years)
$

60.00 / ticket
|
Children (2-10 Years)
$

55.00 / ticket
|
Infant (0-2 years)
$

50.00 / ticket
30
General
General price:
Adult (11+ years)
$

60.00 / ticket
|
Children (2-10 Years)
$

55.00 / ticket
|
Infant (0-2 years)
$

50.00 / ticket
1
General
General price:
Adult (11+ years)
$

60.00 / ticket
|
Children (2-10 Years)
$

55.00 / ticket
|
Infant (0-2 years)
$

50.00 / ticket
2
General
General price:
Adult (11+ years)
$

60.00 / ticket
|
Children (2-10 Years)
$

55.00 / ticket
|
Infant (0-2 years)
$

50.00 / ticket
3
General
General price:
Adult (11+ years)
$

60.00 / ticket
|
Children (2-10 Years)
$

55.00 / ticket
|
Infant (0-2 years)
$

50.00 / ticket
4
General
General price:
Adult (11+ years)
$

60.00 / ticket
|
Children (2-10 Years)
$

55.00 / ticket
|
Infant (0-2 years)
$

50.00 / ticket
5
General
General price:
Adult (11+ years)
$

60.00 / ticket
|
Children (2-10 Years)
$

55.00 / ticket
|
Infant (0-2 years)
$

50.00 / ticket
6
General
General price:
Adult (11+ years)
$

60.00 / ticket
|
Children (2-10 Years)
$

55.00 / ticket
|
Infant (0-2 years)
$

50.00 / ticket
7
General
General price:
Adult (11+ years)
$

60.00 / ticket
|
Children (2-10 Years)
$

55.00 / ticket
|
Infant (0-2 years)
$

50.00 / ticket
8
General
General price:
Adult (11+ years)
$

60.00 / ticket
|
Children (2-10 Years)
$

55.00 / ticket
|
Infant (0-2 years)
$

50.00 / ticket
9
General
General price:
Adult (11+ years)
$

60.00 / ticket
|
Children (2-10 Years)
$

55.00 / ticket
|
Infant (0-2 years)
$

50.00 / ticket
10
General
General price:
Adult (11+ years)
$

60.00 / ticket
|
Children (2-10 Years)
$

55.00 / ticket
|
Infant (0-2 years)
$

50.00 / ticket
11
General
General price:
Adult (11+ years)
$

60.00 / ticket
|
Children (2-10 Years)
$

55.00 / ticket
|
Infant (0-2 years)
$

50.00 / ticket
12
General
General price:
Adult (11+ years)
$

60.00 / ticket
|
Children (2-10 Years)
$

55.00 / ticket
|
Infant (0-2 years)
$

50.00 / ticket
13
General
General price:
Adult (11+ years)
$

60.00 / ticket
|
Children (2-10 Years)
$

55.00 / ticket
|
Infant (0-2 years)
$

50.00 / ticket
14
General
General price:
Adult (11+ years)
$

60.00 / ticket
|
Children (2-10 Years)
$

55.00 / ticket
|
Infant (0-2 years)
$

50.00 / ticket
15
General
General price:
Adult (11+ years)
$

60.00 / ticket
|
Children (2-10 Years)
$

55.00 / ticket
|
Infant (0-2 years)
$

50.00 / ticket
16
General
General price:
Adult (11+ years)
$

60.00 / ticket
|
Children (2-10 Years)
$

55.00 / ticket
|
Infant (0-2 years)
$

50.00 / ticket
17
General
General price:
Adult (11+ years)
$

60.00 / ticket
|
Children (2-10 Years)
$

55.00 / ticket
|
Infant (0-2 years)
$

50.00 / ticket
18
General
General price:
Adult (11+ years)
$

60.00 / ticket
|
Children (2-10 Years)
$

55.00 / ticket
|
Infant (0-2 years)
$

50.00 / ticket
19
General
General price:
Adult (11+ years)
$

60.00 / ticket
|
Children (2-10 Years)
$

55.00 / ticket
|
Infant (0-2 years)
$

50.00 / ticket
20
General
General price:
Adult (11+ years)
$

60.00 / ticket
|
Children (2-10 Years)
$

55.00 / ticket
|
Infant (0-2 years)
$

50.00 / ticket
21
General
General price:
Adult (11+ years)
$

60.00 / ticket
|
Children (2-10 Years)
$

55.00 / ticket
|
Infant (0-2 years)
$

50.00 / ticket
22
General
General price:
Adult (11+ years)
$

60.00 / ticket
|
Children (2-10 Years)
$

55.00 / ticket
|
Infant (0-2 years)
$

50.00 / ticket
23
General
General price:
Adult (11+ years)
$

60.00 / ticket
|
Children (2-10 Years)
$

55.00 / ticket
|
Infant (0-2 years)
$

50.00 / ticket
24
General
General price:
Adult (11+ years)
$

60.00 / ticket
|
Children (2-10 Years)
$

55.00 / ticket
|
Infant (0-2 years)
$

50.00 / ticket
25
General
General price:
Adult (11+ years)
$

60.00 / ticket
|
Children (2-10 Years)
$

55.00 / ticket
|
Infant (0-2 years)
$

50.00 / ticket
26
General
General price:
Adult (11+ years)
$

60.00 / ticket
|
Children (2-10 Years)
$

55.00 / ticket
|
Infant (0-2 years)
$

50.00 / ticket
27
General
General price:
Adult (11+ years)
$

60.00 / ticket
|
Children (2-10 Years)
$

55.00 / ticket
|
Infant (0-2 years)
$

50.00 / ticket
28
General
General price:
Adult (11+ years)
$

60.00 / ticket
|
Children (2-10 Years)
$

55.00 / ticket
|
Infant (0-2 years)
$

50.00 / ticket
29
General
General price:
Adult (11+ years)
$

60.00 / ticket
|
Children (2-10 Years)
$

55.00 / ticket
|
Infant (0-2 years)
$

50.00 / ticket
30
General
General price:
Adult (11+ years)
$

60.00 / ticket
|
Children (2-10 Years)
$

55.00 / ticket
|
Infant (0-2 years)
$

50.00 / ticket
31
General
General price:
Adult (11+ years)
$

60.00 / ticket
|
Children (2-10 Years)
$

55.00 / ticket
|
Infant (0-2 years)
$

50.00 / ticket
1
General
General price:
Adult (11+ years)
$

60.00 / ticket
|
Children (2-10 Years)
$

55.00 / ticket
|
Infant (0-2 years)
$

50.00 / ticket
2
General
General price:
Adult (11+ years)
$

60.00 / ticket
|
Children (2-10 Years)
$

55.00 / ticket
|
Infant (0-2 years)
$

50.00 / ticket
3
General
General price:
Adult (11+ years)
$

60.00 / ticket
|
Children (2-10 Years)
$

55.00 / ticket
|
Infant (0-2 years)
$

50.00 / ticket
28
General
General price:
Adult (11+ years)
$

60.00 / ticket
|
Children (2-10 Years)
$

55.00 / ticket
|
Infant (0-2 years)
$

50.00 / ticket
29
General
General price:
Adult (11+ years)
$

60.00 / ticket
|
Children (2-10 Years)
$

55.00 / ticket
|
Infant (0-2 years)
$

50.00 / ticket
30
General
General price:
Adult (11+ years)
$

60.00 / ticket
|
Children (2-10 Years)
$

55.00 / ticket
|
Infant (0-2 years)
$

50.00 / ticket
31
General
General price:
Adult (11+ years)
$

60.00 / ticket
|
Children (2-10 Years)
$

55.00 / ticket
|
Infant (0-2 years)
$

50.00 / ticket
1
General
General price:
Adult (11+ years)
$

60.00 / ticket
|
Children (2-10 Years)
$

55.00 / ticket
|
Infant (0-2 years)
$

50.00 / ticket
2
General
General price:
Adult (11+ years)
$

60.00 / ticket
|
Children (2-10 Years)
$

55.00 / ticket
|
Infant (0-2 years)
$

50.00 / ticket
3
General
General price:
Adult (11+ years)
$

60.00 / ticket
|
Children (2-10 Years)
$

55.00 / ticket
|
Infant (0-2 years)
$

50.00 / ticket
4
General
General price:
Adult (11+ years)
$

60.00 / ticket
|
Children (2-10 Years)
$

55.00 / ticket
|
Infant (0-2 years)
$

50.00 / ticket
5
General
General price:
Adult (11+ years)
$

60.00 / ticket
|
Children (2-10 Years)
$

55.00 / ticket
|
Infant (0-2 years)
$

50.00 / ticket
6
General
General price:
Adult (11+ years)
$

60.00 / ticket
|
Children (2-10 Years)
$

55.00 / ticket
|
Infant (0-2 years)
$

50.00 / ticket
7
General
General price:
Adult (11+ years)
$

60.00 / ticket
|
Children (2-10 Years)
$

55.00 / ticket
|
Infant (0-2 years)
$

50.00 / ticket
8
General
General price:
Adult (11+ years)
$

60.00 / ticket
|
Children (2-10 Years)
$

55.00 / ticket
|
Infant (0-2 years)
$

50.00 / ticket
9
General
General price:
Adult (11+ years)
$

60.00 / ticket
|
Children (2-10 Years)
$

55.00 / ticket
|
Infant (0-2 years)
$

50.00 / ticket
10
General
General price:
Adult (11+ years)
$

60.00 / ticket
|
Children (2-10 Years)
$

55.00 / ticket
|
Infant (0-2 years)
$

50.00 / ticket
11
General
General price:
Adult (11+ years)
$

60.00 / ticket
|
Children (2-10 Years)
$

55.00 / ticket
|
Infant (0-2 years)
$

50.00 / ticket
12
General
General price:
Adult (11+ years)
$

60.00 / ticket
|
Children (2-10 Years)
$

55.00 / ticket
|
Infant (0-2 years)
$

50.00 / ticket
13
General
General price:
Adult (11+ years)
$

60.00 / ticket
|
Children (2-10 Years)
$

55.00 / ticket
|
Infant (0-2 years)
$

50.00 / ticket
14
General
General price:
Adult (11+ years)
$

60.00 / ticket
|
Children (2-10 Years)
$

55.00 / ticket
|
Infant (0-2 years)
$

50.00 / ticket
15
General
General price:
Adult (11+ years)
$

60.00 / ticket
|
Children (2-10 Years)
$

55.00 / ticket
|
Infant (0-2 years)
$

50.00 / ticket
16
General
General price:
Adult (11+ years)
$

60.00 / ticket
|
Children (2-10 Years)
$

55.00 / ticket
|
Infant (0-2 years)
$

50.00 / ticket
17
General
General price:
Adult (11+ years)
$

60.00 / ticket
|
Children (2-10 Years)
$

55.00 / ticket
|
Infant (0-2 years)
$

50.00 / ticket
18
General
General price:
Adult (11+ years)
$

60.00 / ticket
|
Children (2-10 Years)
$

55.00 / ticket
|
Infant (0-2 years)
$

50.00 / ticket
19
General
General price:
Adult (11+ years)
$

60.00 / ticket
|
Children (2-10 Years)
$

55.00 / ticket
|
Infant (0-2 years)
$

50.00 / ticket
20
General
General price:
Adult (11+ years)
$

60.00 / ticket
|
Children (2-10 Years)
$

55.00 / ticket
|
Infant (0-2 years)
$

50.00 / ticket
21
General
General price:
Adult (11+ years)
$

60.00 / ticket
|
Children (2-10 Years)
$

55.00 / ticket
|
Infant (0-2 years)
$

50.00 / ticket
22
General
General price:
Adult (11+ years)
$

60.00 / ticket
|
Children (2-10 Years)
$

55.00 / ticket
|
Infant (0-2 years)
$

50.00 / ticket
23
General
General price:
Adult (11+ years)
$

60.00 / ticket
|
Children (2-10 Years)
$

55.00 / ticket
|
Infant (0-2 years)
$

50.00 / ticket
24
General
General price:
Adult (11+ years)
$

60.00 / ticket
|
Children (2-10 Years)
$

55.00 / ticket
|
Infant (0-2 years)
$

50.00 / ticket
25
General
General price:
Adult (11+ years)
$

60.00 / ticket
|
Children (2-10 Years)
$

55.00 / ticket
|
Infant (0-2 years)
$

50.00 / ticket
26
General
General price:
Adult (11+ years)
$

60.00 / ticket
|
Children (2-10 Years)
$

55.00 / ticket
|
Infant (0-2 years)
$

50.00 / ticket
27
General
General price:
Adult (11+ years)
$

60.00 / ticket
|
Children (2-10 Years)
$

55.00 / ticket
|
Infant (0-2 years)
$

50.00 / ticket
28
General
General price:
Adult (11+ years)
$

60.00 / ticket
|
Children (2-10 Years)
$

55.00 / ticket
|
Infant (0-2 years)
$

50.00 / ticket
29
General
General price:
Adult (11+ years)
$

60.00 / ticket
|
Children (2-10 Years)
$

55.00 / ticket
|
Infant (0-2 years)
$

50.00 / ticket
30
General
General price:
Adult (11+ years)
$

60.00 / ticket
|
Children (2-10 Years)
$

55.00 / ticket
|
Infant (0-2 years)
$

50.00 / ticket
1
General
General price:
Adult (11+ years)
$

60.00 / ticket
|
Children (2-10 Years)
$

55.00 / ticket
|
Infant (0-2 years)
$

50.00 / ticket
25
General
General price:
Adult (11+ years)
$

60.00 / ticket
|
Children (2-10 Years)
$

55.00 / ticket
|
Infant (0-2 years)
$

50.00 / ticket
26
General
General price:
Adult (11+ years)
$

60.00 / ticket
|
Children (2-10 Years)
$

55.00 / ticket
|
Infant (0-2 years)
$

50.00 / ticket
27
General
General price:
Adult (11+ years)
$

60.00 / ticket
|
Children (2-10 Years)
$

55.00 / ticket
|
Infant (0-2 years)
$

50.00 / ticket
28
General
General price:
Adult (11+ years)
$

60.00 / ticket
|
Children (2-10 Years)
$

55.00 / ticket
|
Infant (0-2 years)
$

50.00 / ticket
29
General
General price:
Adult (11+ years)
$

60.00 / ticket
|
Children (2-10 Years)
$

55.00 / ticket
|
Infant (0-2 years)
$

50.00 / ticket
30
General
General price:
Adult (11+ years)
$

60.00 / ticket
|
Children (2-10 Years)
$

55.00 / ticket
|
Infant (0-2 years)
$

50.00 / ticket
1
General
General price:
Adult (11+ years)
$

60.00 / ticket
|
Children (2-10 Years)
$

55.00 / ticket
|
Infant (0-2 years)
$

50.00 / ticket
2
General
General price:
Adult (11+ years)
$

60.00 / ticket
|
Children (2-10 Years)
$

55.00 / ticket
|
Infant (0-2 years)
$

50.00 / ticket
3
General
General price:
Adult (11+ years)
$

60.00 / ticket
|
Children (2-10 Years)
$

55.00 / ticket
|
Infant (0-2 years)
$

50.00 / ticket
4
General
General price:
Adult (11+ years)
$

60.00 / ticket
|
Children (2-10 Years)
$

55.00 / ticket
|
Infant (0-2 years)
$

50.00 / ticket
5
General
General price:
Adult (11+ years)
$

60.00 / ticket
|
Children (2-10 Years)
$

55.00 / ticket
|
Infant (0-2 years)
$

50.00 / ticket
6
General
General price:
Adult (11+ years)
$

60.00 / ticket
|
Children (2-10 Years)
$

55.00 / ticket
|
Infant (0-2 years)
$

50.00 / ticket
7
General
General price:
Adult (11+ years)
$

60.00 / ticket
|
Children (2-10 Years)
$

55.00 / ticket
|
Infant (0-2 years)
$

50.00 / ticket
8
General
General price:
Adult (11+ years)
$

60.00 / ticket
|
Children (2-10 Years)
$

55.00 / ticket
|
Infant (0-2 years)
$

50.00 / ticket
9
General
General price:
Adult (11+ years)
$

60.00 / ticket
|
Children (2-10 Years)
$

55.00 / ticket
|
Infant (0-2 years)
$

50.00 / ticket
10
General
General price:
Adult (11+ years)
$

60.00 / ticket
|
Children (2-10 Years)
$

55.00 / ticket
|
Infant (0-2 years)
$

50.00 / ticket
11
General
General price:
Adult (11+ years)
$

60.00 / ticket
|
Children (2-10 Years)
$

55.00 / ticket
|
Infant (0-2 years)
$

50.00 / ticket
12
General
General price:
Adult (11+ years)
$

60.00 / ticket
|
Children (2-10 Years)
$

55.00 / ticket
|
Infant (0-2 years)
$

50.00 / ticket
13
General
General price:
Adult (11+ years)
$

60.00 / ticket
|
Children (2-10 Years)
$

55.00 / ticket
|
Infant (0-2 years)
$

50.00 / ticket
14
General
General price:
Adult (11+ years)
$

60.00 / ticket
|
Children (2-10 Years)
$

55.00 / ticket
|
Infant (0-2 years)
$

50.00 / ticket
15
General
General price:
Adult (11+ years)
$

60.00 / ticket
|
Children (2-10 Years)
$

55.00 / ticket
|
Infant (0-2 years)
$

50.00 / ticket
16
General
General price:
Adult (11+ years)
$

60.00 / ticket
|
Children (2-10 Years)
$

55.00 / ticket
|
Infant (0-2 years)
$

50.00 / ticket
17
General
General price:
Adult (11+ years)
$

60.00 / ticket
|
Children (2-10 Years)
$

55.00 / ticket
|
Infant (0-2 years)
$

50.00 / ticket
18
General
General price:
Adult (11+ years)
$

60.00 / ticket
|
Children (2-10 Years)
$

55.00 / ticket
|
Infant (0-2 years)
$

50.00 / ticket
19
General
General price:
Adult (11+ years)
$

60.00 / ticket
|
Children (2-10 Years)
$

55.00 / ticket
|
Infant (0-2 years)
$

50.00 / ticket
20
General
General price:
Adult (11+ years)
$

60.00 / ticket
|
Children (2-10 Years)
$

55.00 / ticket
|
Infant (0-2 years)
$

50.00 / ticket
21
General
General price:
Adult (11+ years)
$

60.00 / ticket
|
Children (2-10 Years)
$

55.00 / ticket
|
Infant (0-2 years)
$

50.00 / ticket
22
General
General price:
Adult (11+ years)
$

60.00 / ticket
|
Children (2-10 Years)
$

55.00 / ticket
|
Infant (0-2 years)
$

50.00 / ticket
23
General
General price:
Adult (11+ years)
$

60.00 / ticket
|
Children (2-10 Years)
$

55.00 / ticket
|
Infant (0-2 years)
$

50.00 / ticket
24
General
General price:
Adult (11+ years)
$

60.00 / ticket
|
Children (2-10 Years)
$

55.00 / ticket
|
Infant (0-2 years)
$

50.00 / ticket
25
General
General price:
Adult (11+ years)
$

60.00 / ticket
|
Children (2-10 Years)
$

55.00 / ticket
|
Infant (0-2 years)
$

50.00 / ticket
26
General
General price:
Adult (11+ years)
$

60.00 / ticket
|
Children (2-10 Years)
$

55.00 / ticket
|
Infant (0-2 years)
$

50.00 / ticket
27
General
General price:
Adult (11+ years)
$

60.00 / ticket
|
Children (2-10 Years)
$

55.00 / ticket
|
Infant (0-2 years)
$

50.00 / ticket
28
General
General price:
Adult (11+ years)
$

60.00 / ticket
|
Children (2-10 Years)
$

55.00 / ticket
|
Infant (0-2 years)
$

50.00 / ticket
29
General
General price:
Adult (11+ years)
$

60.00 / ticket
|
Children (2-10 Years)
$

55.00 / ticket
|
Infant (0-2 years)
$

50.00 / ticket
30
General
General price:
Adult (11+ years)
$

60.00 / ticket
|
Children (2-10 Years)
$

55.00 / ticket
|
Infant (0-2 years)
$

50.00 / ticket
31
General
General price:
Adult (11+ years)
$

60.00 / ticket
|
Children (2-10 Years)
$

55.00 / ticket
|
Infant (0-2 years)
$

50.00 / ticket
1
General
General price:
Adult (11+ years)
$

60.00 / ticket
|
Children (2-10 Years)
$

55.00 / ticket
|
Infant (0-2 years)
$

50.00 / ticket
2
General
General price:
Adult (11+ years)
$

60.00 / ticket
|
Children (2-10 Years)
$

55.00 / ticket
|
Infant (0-2 years)
$

50.00 / ticket
3
General
General price:
Adult (11+ years)
$

60.00 / ticket
|
Children (2-10 Years)
$

55.00 / ticket
|
Infant (0-2 years)
$

50.00 / ticket
4
General
General price:
Adult (11+ years)
$

60.00 / ticket
|
Children (2-10 Years)
$

55.00 / ticket
|
Infant (0-2 years)
$

50.00 / ticket
5
General
General price:
Adult (11+ years)
$

60.00 / ticket
|
Children (2-10 Years)
$

55.00 / ticket
|
Infant (0-2 years)
$

50.00 / ticket
30
General
General price:
Adult (11+ years)
$

60.00 / ticket
|
Children (2-10 Years)
$

55.00 / ticket
|
Infant (0-2 years)
$

50.00 / ticket
31
General
General price:
Adult (11+ years)
$

60.00 / ticket
|
Children (2-10 Years)
$

55.00 / ticket
|
Infant (0-2 years)
$

50.00 / ticket
1
General
General price:
Adult (11+ years)
$

60.00 / ticket
|
Children (2-10 Years)
$

55.00 / ticket
|
Infant (0-2 years)
$

50.00 / ticket
2
General
General price:
Adult (11+ years)
$

60.00 / ticket
|
Children (2-10 Years)
$

55.00 / ticket
|
Infant (0-2 years)
$

50.00 / ticket
3
General
General price:
Adult (11+ years)
$

60.00 / ticket
|
Children (2-10 Years)
$

55.00 / ticket
|
Infant (0-2 years)
$

50.00 / ticket
4
General
General price:
Adult (11+ years)
$

60.00 / ticket
|
Children (2-10 Years)
$

55.00 / ticket
|
Infant (0-2 years)
$

50.00 / ticket
5
General
General price:
Adult (11+ years)
$

60.00 / ticket
|
Children (2-10 Years)
$

55.00 / ticket
|
Infant (0-2 years)
$

50.00 / ticket
6
General
General price:
Adult (11+ years)
$

60.00 / ticket
|
Children (2-10 Years)
$

55.00 / ticket
|
Infant (0-2 years)
$

50.00 / ticket
7
General
General price:
Adult (11+ years)
$

60.00 / ticket
|
Children (2-10 Years)
$

55.00 / ticket
|
Infant (0-2 years)
$

50.00 / ticket
8
General
General price:
Adult (11+ years)
$

60.00 / ticket
|
Children (2-10 Years)
$

55.00 / ticket
|
Infant (0-2 years)
$

50.00 / ticket
9
General
General price:
Adult (11+ years)
$

60.00 / ticket
|
Children (2-10 Years)
$

55.00 / ticket
|
Infant (0-2 years)
$

50.00 / ticket
10
General
General price:
Adult (11+ years)
$

60.00 / ticket
|
Children (2-10 Years)
$

55.00 / ticket
|
Infant (0-2 years)
$

50.00 / ticket
11
General
General price:
Adult (11+ years)
$

60.00 / ticket
|
Children (2-10 Years)
$

55.00 / ticket
|
Infant (0-2 years)
$

50.00 / ticket
12
General
General price:
Adult (11+ years)
$

60.00 / ticket
|
Children (2-10 Years)
$

55.00 / ticket
|
Infant (0-2 years)
$

50.00 / ticket
13
General
General price:
Adult (11+ years)
$

60.00 / ticket
|
Children (2-10 Years)
$

55.00 / ticket
|
Infant (0-2 years)
$

50.00 / ticket
14
General
General price:
Adult (11+ years)
$

60.00 / ticket
|
Children (2-10 Years)
$

55.00 / ticket
|
Infant (0-2 years)
$

50.00 / ticket
15
General
General price:
Adult (11+ years)
$

60.00 / ticket
|
Children (2-10 Years)
$

55.00 / ticket
|
Infant (0-2 years)
$

50.00 / ticket
16
General
General price:
Adult (11+ years)
$

60.00 / ticket
|
Children (2-10 Years)
$

55.00 / ticket
|
Infant (0-2 years)
$

50.00 / ticket
17
General
General price:
Adult (11+ years)
$

60.00 / ticket
|
Children (2-10 Years)
$

55.00 / ticket
|
Infant (0-2 years)
$

50.00 / ticket
18
General
General price:
Adult (11+ years)
$

60.00 / ticket
|
Children (2-10 Years)
$

55.00 / ticket
|
Infant (0-2 years)
$

50.00 / ticket
19
General
General price:
Adult (11+ years)
$

60.00 / ticket
|
Children (2-10 Years)
$

55.00 / ticket
|
Infant (0-2 years)
$

50.00 / ticket
20
General
General price:
Adult (11+ years)
$

60.00 / ticket
|
Children (2-10 Years)
$

55.00 / ticket
|
Infant (0-2 years)
$

50.00 / ticket
21
General
General price:
Adult (11+ years)
$

60.00 / ticket
|
Children (2-10 Years)
$

55.00 / ticket
|
Infant (0-2 years)
$

50.00 / ticket
22
General
General price:
Adult (11+ years)
$

60.00 / ticket
|
Children (2-10 Years)
$

55.00 / ticket
|
Infant (0-2 years)
$

50.00 / ticket
23
General
General price:
Adult (11+ years)
$

60.00 / ticket
|
Children (2-10 Years)
$

55.00 / ticket
|
Infant (0-2 years)
$

50.00 / ticket
24
General
General price:
Adult (11+ years)
$

60.00 / ticket
|
Children (2-10 Years)
$

55.00 / ticket
|
Infant (0-2 years)
$

50.00 / ticket
25
General
General price:
Adult (11+ years)
$

60.00 / ticket
|
Children (2-10 Years)
$

55.00 / ticket
|
Infant (0-2 years)
$

50.00 / ticket
26
General
General price:
Adult (11+ years)
$

60.00 / ticket
|
Children (2-10 Years)
$

55.00 / ticket
|
Infant (0-2 years)
$

50.00 / ticket
27
General
General price:
Adult (11+ years)
$

60.00 / ticket
|
Children (2-10 Years)
$

55.00 / ticket
|
Infant (0-2 years)
$

50.00 / ticket
28
General
General price:
Adult (11+ years)
$

60.00 / ticket
|
Children (2-10 Years)
$

55.00 / ticket
|
Infant (0-2 years)
$

50.00 / ticket
29
General
General price:
Adult (11+ years)
$

60.00 / ticket
|
Children (2-10 Years)
$

55.00 / ticket
|
Infant (0-2 years)
$

50.00 / ticket
30
General
General price:
Adult (11+ years)
$

60.00 / ticket
|
Children (2-10 Years)
$

55.00 / ticket
|
Infant (0-2 years)
$

50.00 / ticket
31
General
General price:
Adult (11+ years)
$

60.00 / ticket
|
Children (2-10 Years)
$

55.00 / ticket
|
Infant (0-2 years)
$

50.00 / ticket
1
General
General price:
Adult (11+ years)
$

60.00 / ticket
|
Children (2-10 Years)
$

55.00 / ticket
|
Infant (0-2 years)
$

50.00 / ticket
2
General
General price:
Adult (11+ years)
$

60.00 / ticket
|
Children (2-10 Years)
$

55.00 / ticket
|
Infant (0-2 years)
$

50.00 / ticket
27
General
General price:
Adult (11+ years)
$

60.00 / ticket
|
Children (2-10 Years)
$

55.00 / ticket
|
Infant (0-2 years)
$

50.00 / ticket
28
General
General price:
Adult (11+ years)
$

60.00 / ticket
|
Children (2-10 Years)
$

55.00 / ticket
|
Infant (0-2 years)
$

50.00 / ticket
29
General
General price:
Adult (11+ years)
$

60.00 / ticket
|
Children (2-10 Years)
$

55.00 / ticket
|
Infant (0-2 years)
$

50.00 / ticket
30
General
General price:
Adult (11+ years)
$

60.00 / ticket
|
Children (2-10 Years)
$

55.00 / ticket
|
Infant (0-2 years)
$

50.00 / ticket
31
General
General price:
Adult (11+ years)
$

60.00 / ticket
|
Children (2-10 Years)
$

55.00 / ticket
|
Infant (0-2 years)
$

50.00 / ticket
1
General
General price:
Adult (11+ years)
$

60.00 / ticket
|
Children (2-10 Years)
$

55.00 / ticket
|
Infant (0-2 years)
$

50.00 / ticket
2
General
General price:
Adult (11+ years)
$

60.00 / ticket
|
Children (2-10 Years)
$

55.00 / ticket
|
Infant (0-2 years)
$

50.00 / ticket
3
General
General price:
Adult (11+ years)
$

60.00 / ticket
|
Children (2-10 Years)
$

55.00 / ticket
|
Infant (0-2 years)
$

50.00 / ticket
4
General
General price:
Adult (11+ years)
$

60.00 / ticket
|
Children (2-10 Years)
$

55.00 / ticket
|
Infant (0-2 years)
$

50.00 / ticket
5
General
General price:
Adult (11+ years)
$

60.00 / ticket
|
Children (2-10 Years)
$

55.00 / ticket
|
Infant (0-2 years)
$

50.00 / ticket
6
General
General price:
Adult (11+ years)
$

60.00 / ticket
|
Children (2-10 Years)
$

55.00 / ticket
|
Infant (0-2 years)
$

50.00 / ticket
7
General
General price:
Adult (11+ years)
$

60.00 / ticket
|
Children (2-10 Years)
$

55.00 / ticket
|
Infant (0-2 years)
$

50.00 / ticket
8
General
General price:
Adult (11+ years)
$

60.00 / ticket
|
Children (2-10 Years)
$

55.00 / ticket
|
Infant (0-2 years)
$

50.00 / ticket
9
General
General price:
Adult (11+ years)
$

60.00 / ticket
|
Children (2-10 Years)
$

55.00 / ticket
|
Infant (0-2 years)
$

50.00 / ticket
10
General
General price:
Adult (11+ years)
$

60.00 / ticket
|
Children (2-10 Years)
$

55.00 / ticket
|
Infant (0-2 years)
$

50.00 / ticket
11
General
General price:
Adult (11+ years)
$

60.00 / ticket
|
Children (2-10 Years)
$

55.00 / ticket
|
Infant (0-2 years)
$

50.00 / ticket
12
General
General price:
Adult (11+ years)
$

60.00 / ticket
|
Children (2-10 Years)
$

55.00 / ticket
|
Infant (0-2 years)
$

50.00 / ticket
13
General
General price:
Adult (11+ years)
$

60.00 / ticket
|
Children (2-10 Years)
$

55.00 / ticket
|
Infant (0-2 years)
$

50.00 / ticket
14
General
General price:
Adult (11+ years)
$

60.00 / ticket
|
Children (2-10 Years)
$

55.00 / ticket
|
Infant (0-2 years)
$

50.00 / ticket
15
General
General price:
Adult (11+ years)
$

60.00 / ticket
|
Children (2-10 Years)
$

55.00 / ticket
|
Infant (0-2 years)
$

50.00 / ticket
16
General
General price:
Adult (11+ years)
$

60.00 / ticket
|
Children (2-10 Years)
$

55.00 / ticket
|
Infant (0-2 years)
$

50.00 / ticket
17
General
General price:
Adult (11+ years)
$

60.00 / ticket
|
Children (2-10 Years)
$

55.00 / ticket
|
Infant (0-2 years)
$

50.00 / ticket
18
General
General price:
Adult (11+ years)
$

60.00 / ticket
|
Children (2-10 Years)
$

55.00 / ticket
|
Infant (0-2 years)
$

50.00 / ticket
19
General
General price:
Adult (11+ years)
$

60.00 / ticket
|
Children (2-10 Years)
$

55.00 / ticket
|
Infant (0-2 years)
$

50.00 / ticket
20
General
General price:
Adult (11+ years)
$

60.00 / ticket
|
Children (2-10 Years)
$

55.00 / ticket
|
Infant (0-2 years)
$

50.00 / ticket
21
General
General price:
Adult (11+ years)
$

60.00 / ticket
|
Children (2-10 Years)
$

55.00 / ticket
|
Infant (0-2 years)
$

50.00 / ticket
22
General
General price:
Adult (11+ years)
$

60.00 / ticket
|
Children (2-10 Years)
$

55.00 / ticket
|
Infant (0-2 years)
$

50.00 / ticket
23
General
General price:
Adult (11+ years)
$

60.00 / ticket
|
Children (2-10 Years)
$

55.00 / ticket
|
Infant (0-2 years)
$

50.00 / ticket
24
General
General price:
Adult (11+ years)
$

60.00 / ticket
|
Children (2-10 Years)
$

55.00 / ticket
|
Infant (0-2 years)
$

50.00 / ticket
25
General
General price:
Adult (11+ years)
$

60.00 / ticket
|
Children (2-10 Years)
$

55.00 / ticket
|
Infant (0-2 years)
$

50.00 / ticket
26
General
General price:
Adult (11+ years)
$

60.00 / ticket
|
Children (2-10 Years)
$

55.00 / ticket
|
Infant (0-2 years)
$

50.00 / ticket
27
General
General price:
Adult (11+ years)
$

60.00 / ticket
|
Children (2-10 Years)
$

55.00 / ticket
|
Infant (0-2 years)
$

50.00 / ticket
28
General
General price:
Adult (11+ years)
$

60.00 / ticket
|
Children (2-10 Years)
$

55.00 / ticket
|
Infant (0-2 years)
$

50.00 / ticket
1
General
General price:
Adult (11+ years)
$

60.00 / ticket
|
Children (2-10 Years)
$

55.00 / ticket
|
Infant (0-2 years)
$

50.00 / ticket
2
General
General price:
Adult (11+ years)
$

60.00 / ticket
|
Children (2-10 Years)
$

55.00 / ticket
|
Infant (0-2 years)
$

50.00 / ticket
24
General
General price:
Adult (11+ years)
$

60.00 / ticket
|
Children (2-10 Years)
$

55.00 / ticket
|
Infant (0-2 years)
$

50.00 / ticket
25
General
General price:
Adult (11+ years)
$

60.00 / ticket
|
Children (2-10 Years)
$

55.00 / ticket
|
Infant (0-2 years)
$

50.00 / ticket
26
General
General price:
Adult (11+ years)
$

60.00 / ticket
|
Children (2-10 Years)
$

55.00 / ticket
|
Infant (0-2 years)
$

50.00 / ticket
27
General
General price:
Adult (11+ years)
$

60.00 / ticket
|
Children (2-10 Years)
$

55.00 / ticket
|
Infant (0-2 years)
$

50.00 / ticket
28
General
General price:
Adult (11+ years)
$

60.00 / ticket
|
Children (2-10 Years)
$

55.00 / ticket
|
Infant (0-2 years)
$

50.00 / ticket
1
General
General price:
Adult (11+ years)
$

60.00 / ticket
|
Children (2-10 Years)
$

55.00 / ticket
|
Infant (0-2 years)
$

50.00 / ticket
2
General
General price:
Adult (11+ years)
$

60.00 / ticket
|
Children (2-10 Years)
$

55.00 / ticket
|
Infant (0-2 years)
$

50.00 / ticket
3
General
General price:
Adult (11+ years)
$

60.00 / ticket
|
Children (2-10 Years)
$

55.00 / ticket
|
Infant (0-2 years)
$

50.00 / ticket
4
General
General price:
Adult (11+ years)
$

60.00 / ticket
|
Children (2-10 Years)
$

55.00 / ticket
|
Infant (0-2 years)
$

50.00 / ticket
5
General
General price:
Adult (11+ years)
$

60.00 / ticket
|
Children (2-10 Years)
$

55.00 / ticket
|
Infant (0-2 years)
$

50.00 / ticket
6
General
General price:
Adult (11+ years)
$

60.00 / ticket
|
Children (2-10 Years)
$

55.00 / ticket
|
Infant (0-2 years)
$

50.00 / ticket
7
General
General price:
Adult (11+ years)
$

60.00 / ticket
|
Children (2-10 Years)
$

55.00 / ticket
|
Infant (0-2 years)
$

50.00 / ticket
8
General
General price:
Adult (11+ years)
$

60.00 / ticket
|
Children (2-10 Years)
$

55.00 / ticket
|
Infant (0-2 years)
$

50.00 / ticket
9
General
General price:
Adult (11+ years)
$

60.00 / ticket
|
Children (2-10 Years)
$

55.00 / ticket
|
Infant (0-2 years)
$

50.00 / ticket
10
General
General price:
Adult (11+ years)
$

60.00 / ticket
|
Children (2-10 Years)
$

55.00 / ticket
|
Infant (0-2 years)
$

50.00 / ticket
11
General
General price:
Adult (11+ years)
$

60.00 / ticket
|
Children (2-10 Years)
$

55.00 / ticket
|
Infant (0-2 years)
$

50.00 / ticket
12
General
General price:
Adult (11+ years)
$

60.00 / ticket
|
Children (2-10 Years)
$

55.00 / ticket
|
Infant (0-2 years)
$

50.00 / ticket
13
General
General price:
Adult (11+ years)
$

60.00 / ticket
|
Children (2-10 Years)
$

55.00 / ticket
|
Infant (0-2 years)
$

50.00 / ticket
14
General
General price:
Adult (11+ years)
$

60.00 / ticket
|
Children (2-10 Years)
$

55.00 / ticket
|
Infant (0-2 years)
$

50.00 / ticket
15
General
General price:
Adult (11+ years)
$

60.00 / ticket
|
Children (2-10 Years)
$

55.00 / ticket
|
Infant (0-2 years)
$

50.00 / ticket
16
General
General price:
Adult (11+ years)
$

60.00 / ticket
|
Children (2-10 Years)
$

55.00 / ticket
|
Infant (0-2 years)
$

50.00 / ticket
17
General
General price:
Adult (11+ years)
$

60.00 / ticket
|
Children (2-10 Years)
$

55.00 / ticket
|
Infant (0-2 years)
$

50.00 / ticket
18
General
General price:
Adult (11+ years)
$

60.00 / ticket
|
Children (2-10 Years)
$

55.00 / ticket
|
Infant (0-2 years)
$

50.00 / ticket
19
General
General price:
Adult (11+ years)
$

60.00 / ticket
|
Children (2-10 Years)
$

55.00 / ticket
|
Infant (0-2 years)
$

50.00 / ticket
20
General
General price:
Adult (11+ years)
$

60.00 / ticket
|
Children (2-10 Years)
$

55.00 / ticket
|
Infant (0-2 years)
$

50.00 / ticket
21
General
General price:
Adult (11+ years)
$

60.00 / ticket
|
Children (2-10 Years)
$

55.00 / ticket
|
Infant (0-2 years)
$

50.00 / ticket
22
General
General price:
Adult (11+ years)
$

60.00 / ticket
|
Children (2-10 Years)
$

55.00 / ticket
|
Infant (0-2 years)
$

50.00 / ticket
23
General
General price:
Adult (11+ years)
$

60.00 / ticket
|
Children (2-10 Years)
$

55.00 / ticket
|
Infant (0-2 years)
$

50.00 / ticket
24
General
General price:
Adult (11+ years)
$

60.00 / ticket
|
Children (2-10 Years)
$

55.00 / ticket
|
Infant (0-2 years)
$

50.00 / ticket
25
General
General price:
Adult (11+ years)
$

60.00 / ticket
|
Children (2-10 Years)
$

55.00 / ticket
|
Infant (0-2 years)
$

50.00 / ticket
26
General
General price:
Adult (11+ years)
$

60.00 / ticket
|
Children (2-10 Years)
$

55.00 / ticket
|
Infant (0-2 years)
$

50.00 / ticket
27
General
General price:
Adult (11+ years)
$

60.00 / ticket
|
Children (2-10 Years)
$

55.00 / ticket
|
Infant (0-2 years)
$

50.00 / ticket
28
General
General price:
Adult (11+ years)
$

60.00 / ticket
|
Children (2-10 Years)
$

55.00 / ticket
|
Infant (0-2 years)
$

50.00 / ticket
29
General
General price:
Adult (11+ years)
$

60.00 / ticket
|
Children (2-10 Years)
$

55.00 / ticket
|
Infant (0-2 years)
$

50.00 / ticket
30
General
General price:
Adult (11+ years)
$

60.00 / ticket
|
Children (2-10 Years)
$

55.00 / ticket
|
Infant (0-2 years)
$

50.00 / ticket
31
General
General price:
Adult (11+ years)
$

60.00 / ticket
|
Children (2-10 Years)
$

55.00 / ticket
|
Infant (0-2 years)
$

50.00 / ticket
1
General
General price:
Adult (11+ years)
$

60.00 / ticket
|
Children (2-10 Years)
$

55.00 / ticket
|
Infant (0-2 years)
$

50.00 / ticket
2
General
General price:
Adult (11+ years)
$

60.00 / ticket
|
Children (2-10 Years)
$

55.00 / ticket
|
Infant (0-2 years)
$

50.00 / ticket
3
General
General price:
Adult (11+ years)
$

60.00 / ticket
|
Children (2-10 Years)
$

55.00 / ticket
|
Infant (0-2 years)
$

50.00 / ticket
4
General
General price:
Adult (11+ years)
$

60.00 / ticket
|
Children (2-10 Years)
$

55.00 / ticket
|
Infant (0-2 years)
$

50.00 / ticket
5
General
General price:
Adult (11+ years)
$

60.00 / ticket
|
Children (2-10 Years)
$

55.00 / ticket
|
Infant (0-2 years)
$

50.00 / ticket
6
General
General price:
Adult (11+ years)
$

60.00 / ticket
|
Children (2-10 Years)
$

55.00 / ticket
|
Infant (0-2 years)
$

50.00 / ticket
31
General
General price:
Adult (11+ years)
$

60.00 / ticket
|
Children (2-10 Years)
$

55.00 / ticket
|
Infant (0-2 years)
$

50.00 / ticket
1
General
General price:
Adult (11+ years)
$

60.00 / ticket
|
Children (2-10 Years)
$

55.00 / ticket
|
Infant (0-2 years)
$

50.00 / ticket
2
General
General price:
Adult (11+ years)
$

60.00 / ticket
|
Children (2-10 Years)
$

55.00 / ticket
|
Infant (0-2 years)
$

50.00 / ticket
3
General
General price:
Adult (11+ years)
$

60.00 / ticket
|
Children (2-10 Years)
$

55.00 / ticket
|
Infant (0-2 years)
$

50.00 / ticket
4
General
General price:
Adult (11+ years)
$

60.00 / ticket
|
Children (2-10 Years)
$

55.00 / ticket
|
Infant (0-2 years)
$

50.00 / ticket
5
General
General price:
Adult (11+ years)
$

60.00 / ticket
|
Children (2-10 Years)
$

55.00 / ticket
|
Infant (0-2 years)
$

50.00 / ticket
6
General
General price:
Adult (11+ years)
$

60.00 / ticket
|
Children (2-10 Years)
$

55.00 / ticket
|
Infant (0-2 years)
$

50.00 / ticket
7
General
General price:
Adult (11+ years)
$

60.00 / ticket
|
Children (2-10 Years)
$

55.00 / ticket
|
Infant (0-2 years)
$

50.00 / ticket
8
General
General price:
Adult (11+ years)
$

60.00 / ticket
|
Children (2-10 Years)
$

55.00 / ticket
|
Infant (0-2 years)
$

50.00 / ticket
9
General
General price:
Adult (11+ years)
$

60.00 / ticket
|
Children (2-10 Years)
$

55.00 / ticket
|
Infant (0-2 years)
$

50.00 / ticket
10
General
General price:
Adult (11+ years)
$

60.00 / ticket
|
Children (2-10 Years)
$

55.00 / ticket
|
Infant (0-2 years)
$

50.00 / ticket
11
General
General price:
Adult (11+ years)
$

60.00 / ticket
|
Children (2-10 Years)
$

55.00 / ticket
|
Infant (0-2 years)
$

50.00 / ticket
12
General
General price:
Adult (11+ years)
$

60.00 / ticket
|
Children (2-10 Years)
$

55.00 / ticket
|
Infant (0-2 years)
$

50.00 / ticket
13
General
General price:
Adult (11+ years)
$

60.00 / ticket
|
Children (2-10 Years)
$

55.00 / ticket
|
Infant (0-2 years)
$

50.00 / ticket
14
General
General price:
Adult (11+ years)
$

60.00 / ticket
|
Children (2-10 Years)
$

55.00 / ticket
|
Infant (0-2 years)
$

50.00 / ticket
15
General
General price:
Adult (11+ years)
$

60.00 / ticket
|
Children (2-10 Years)
$

55.00 / ticket
|
Infant (0-2 years)
$

50.00 / ticket
16
General
General price:
Adult (11+ years)
$

60.00 / ticket
|
Children (2-10 Years)
$

55.00 / ticket
|
Infant (0-2 years)
$

50.00 / ticket
17
General
General price:
Adult (11+ years)
$

60.00 / ticket
|
Children (2-10 Years)
$

55.00 / ticket
|
Infant (0-2 years)
$

50.00 / ticket
18
General
General price:
Adult (11+ years)
$

60.00 / ticket
|
Children (2-10 Years)
$

55.00 / ticket
|
Infant (0-2 years)
$

50.00 / ticket
19
General
General price:
Adult (11+ years)
$

60.00 / ticket
|
Children (2-10 Years)
$

55.00 / ticket
|
Infant (0-2 years)
$

50.00 / ticket
20
General
General price:
Adult (11+ years)
$

60.00 / ticket
|
Children (2-10 Years)
$

55.00 / ticket
|
Infant (0-2 years)
$

50.00 / ticket
21
General
General price:
Adult (11+ years)
$

60.00 / ticket
|
Children (2-10 Years)
$

55.00 / ticket
|
Infant (0-2 years)
$

50.00 / ticket
22
General
General price:
Adult (11+ years)
$

60.00 / ticket
|
Children (2-10 Years)
$

55.00 / ticket
|
Infant (0-2 years)
$

50.00 / ticket
23
General
General price:
Adult (11+ years)
$

60.00 / ticket
|
Children (2-10 Years)
$

55.00 / ticket
|
Infant (0-2 years)
$

50.00 / ticket
24
General
General price:
Adult (11+ years)
$

60.00 / ticket
|
Children (2-10 Years)
$

55.00 / ticket
|
Infant (0-2 years)
$

50.00 / ticket
25
General
General price:
Adult (11+ years)
$

60.00 / ticket
|
Children (2-10 Years)
$

55.00 / ticket
|
Infant (0-2 years)
$

50.00 / ticket
26
General
General price:
Adult (11+ years)
$

60.00 / ticket
|
Children (2-10 Years)
$

55.00 / ticket
|
Infant (0-2 years)
$

50.00 / ticket
27
General
General price:
Adult (11+ years)
$

60.00 / ticket
|
Children (2-10 Years)
$

55.00 / ticket
|
Infant (0-2 years)
$

50.00 / ticket
28
General
General price:
Adult (11+ years)
$

60.00 / ticket
|
Children (2-10 Years)
$

55.00 / ticket
|
Infant (0-2 years)
$

50.00 / ticket
29
General
General price:
Adult (11+ years)
$

60.00 / ticket
|
Children (2-10 Years)
$

55.00 / ticket
|
Infant (0-2 years)
$

50.00 / ticket
30
General
General price:
Adult (11+ years)
$

60.00 / ticket
|
Children (2-10 Years)
$

55.00 / ticket
|
Infant (0-2 years)
$

50.00 / ticket
1
General
General price:
Adult (11+ years)
$

60.00 / ticket
|
Children (2-10 Years)
$

55.00 / ticket
|
Infant (0-2 years)
$

50.00 / ticket
2
General
General price:
Adult (11+ years)
$

60.00 / ticket
|
Children (2-10 Years)
$

55.00 / ticket
|
Infant (0-2 years)
$

50.00 / ticket
3
General
General price:
Adult (11+ years)
$

60.00 / ticket
|
Children (2-10 Years)
$

55.00 / ticket
|
Infant (0-2 years)
$

50.00 / ticket
4
General
General price:
Adult (11+ years)
$

60.00 / ticket
|
Children (2-10 Years)
$

55.00 / ticket
|
Infant (0-2 years)
$

50.00 / ticket
28
General
General price:
Adult (11+ years)
$

60.00 / ticket
|
Children (2-10 Years)
$

55.00 / ticket
|
Infant (0-2 years)
$

50.00 / ticket
29
General
General price:
Adult (11+ years)
$

60.00 / ticket
|
Children (2-10 Years)
$

55.00 / ticket
|
Infant (0-2 years)
$

50.00 / ticket
30
General
General price:
Adult (11+ years)
$

60.00 / ticket
|
Children (2-10 Years)
$

55.00 / ticket
|
Infant (0-2 years)
$

50.00 / ticket
1
General
General price:
Adult (11+ years)
$

60.00 / ticket
|
Children (2-10 Years)
$

55.00 / ticket
|
Infant (0-2 years)
$

50.00 / ticket
2
General
General price:
Adult (11+ years)
$

60.00 / ticket
|
Children (2-10 Years)
$

55.00 / ticket
|
Infant (0-2 years)
$

50.00 / ticket
3
General
General price:
Adult (11+ years)
$

60.00 / ticket
|
Children (2-10 Years)
$

55.00 / ticket
|
Infant (0-2 years)
$

50.00 / ticket
4
General
General price:
Adult (11+ years)
$

60.00 / ticket
|
Children (2-10 Years)
$

55.00 / ticket
|
Infant (0-2 years)
$

50.00 / ticket
5
General
General price:
Adult (11+ years)
$

60.00 / ticket
|
Children (2-10 Years)
$

55.00 / ticket
|
Infant (0-2 years)
$

50.00 / ticket
6
General
General price:
Adult (11+ years)
$

60.00 / ticket
|
Children (2-10 Years)
$

55.00 / ticket
|
Infant (0-2 years)
$

50.00 / ticket
7
General
General price:
Adult (11+ years)
$

60.00 / ticket
|
Children (2-10 Years)
$

55.00 / ticket
|
Infant (0-2 years)
$

50.00 / ticket
8
General
General price:
Adult (11+ years)
$

60.00 / ticket
|
Children (2-10 Years)
$

55.00 / ticket
|
Infant (0-2 years)
$

50.00 / ticket
9
General
General price:
Adult (11+ years)
$

60.00 / ticket
|
Children (2-10 Years)
$

55.00 / ticket
|
Infant (0-2 years)
$

50.00 / ticket
10
General
General price:
Adult (11+ years)
$

60.00 / ticket
|
Children (2-10 Years)
$

55.00 / ticket
|
Infant (0-2 years)
$

50.00 / ticket
11
General
General price:
Adult (11+ years)
$

60.00 / ticket
|
Children (2-10 Years)
$

55.00 / ticket
|
Infant (0-2 years)
$

50.00 / ticket
12
General
General price:
Adult (11+ years)
$

60.00 / ticket
|
Children (2-10 Years)
$

55.00 / ticket
|
Infant (0-2 years)
$

50.00 / ticket
13
General
General price:
Adult (11+ years)
$

60.00 / ticket
|
Children (2-10 Years)
$

55.00 / ticket
|
Infant (0-2 years)
$

50.00 / ticket
14
General
General price:
Adult (11+ years)
$

60.00 / ticket
|
Children (2-10 Years)
$

55.00 / ticket
|
Infant (0-2 years)
$

50.00 / ticket
15
General
General price:
Adult (11+ years)
$

60.00 / ticket
|
Children (2-10 Years)
$

55.00 / ticket
|
Infant (0-2 years)
$

50.00 / ticket
16
General
General price:
Adult (11+ years)
$

60.00 / ticket
|
Children (2-10 Years)
$

55.00 / ticket
|
Infant (0-2 years)
$

50.00 / ticket
17
General
General price:
Adult (11+ years)
$

60.00 / ticket
|
Children (2-10 Years)
$

55.00 / ticket
|
Infant (0-2 years)
$

50.00 / ticket
18
General
General price:
Adult (11+ years)
$

60.00 / ticket
|
Children (2-10 Years)
$

55.00 / ticket
|
Infant (0-2 years)
$

50.00 / ticket
19
General
General price:
Adult (11+ years)
$

60.00 / ticket
|
Children (2-10 Years)
$

55.00 / ticket
|
Infant (0-2 years)
$

50.00 / ticket
20
General
General price:
Adult (11+ years)
$

60.00 / ticket
|
Children (2-10 Years)
$

55.00 / ticket
|
Infant (0-2 years)
$

50.00 / ticket
21
General
General price:
Adult (11+ years)
$

60.00 / ticket
|
Children (2-10 Years)
$

55.00 / ticket
|
Infant (0-2 years)
$

50.00 / ticket
22
General
General price:
Adult (11+ years)
$

60.00 / ticket
|
Children (2-10 Years)
$

55.00 / ticket
|
Infant (0-2 years)
$

50.00 / ticket
23
General
General price:
Adult (11+ years)
$

60.00 / ticket
|
Children (2-10 Years)
$

55.00 / ticket
|
Infant (0-2 years)
$

50.00 / ticket
24
General
General price:
Adult (11+ years)
$

60.00 / ticket
|
Children (2-10 Years)
$

55.00 / ticket
|
Infant (0-2 years)
$

50.00 / ticket
25
General
General price:
Adult (11+ years)
$

60.00 / ticket
|
Children (2-10 Years)
$

55.00 / ticket
|
Infant (0-2 years)
$

50.00 / ticket
26
General
General price:
Adult (11+ years)
$

60.00 / ticket
|
Children (2-10 Years)
$

55.00 / ticket
|
Infant (0-2 years)
$

50.00 / ticket
27
General
General price:
Adult (11+ years)
$

60.00 / ticket
|
Children (2-10 Years)
$

55.00 / ticket
|
Infant (0-2 years)
$

50.00 / ticket
28
General
General price:
Adult (11+ years)
$

60.00 / ticket
|
Children (2-10 Years)
$

55.00 / ticket
|
Infant (0-2 years)
$

50.00 / ticket
29
General
General price:
Adult (11+ years)
$

60.00 / ticket
|
Children (2-10 Years)
$

55.00 / ticket
|
Infant (0-2 years)
$

50.00 / ticket
30
General
General price:
Adult (11+ years)
$

60.00 / ticket
|
Children (2-10 Years)
$

55.00 / ticket
|
Infant (0-2 years)
$

50.00 / ticket
31
General
General price:
Adult (11+ years)
$

60.00 / ticket
|
Children (2-10 Years)
$

55.00 / ticket
|
Infant (0-2 years)
$

50.00 / ticket
1
General
General price:
Adult (11+ years)
$

60.00 / ticket
|
Children (2-10 Years)
$

55.00 / ticket
|
Infant (0-2 years)
$

50.00 / ticket
26
General
General price:
Adult (11+ years)
$

60.00 / ticket
|
Children (2-10 Years)
$

55.00 / ticket
|
Infant (0-2 years)
$

50.00 / ticket
27
General
General price:
Adult (11+ years)
$

60.00 / ticket
|
Children (2-10 Years)
$

55.00 / ticket
|
Infant (0-2 years)
$

50.00 / ticket
28
General
General price:
Adult (11+ years)
$

60.00 / ticket
|
Children (2-10 Years)
$

55.00 / ticket
|
Infant (0-2 years)
$

50.00 / ticket
29
General
General price:
Adult (11+ years)
$

60.00 / ticket
|
Children (2-10 Years)
$

55.00 / ticket
|
Infant (0-2 years)
$

50.00 / ticket
30
General
General price:
Adult (11+ years)
$

60.00 / ticket
|
Children (2-10 Years)
$

55.00 / ticket
|
Infant (0-2 years)
$

50.00 / ticket
31
General
General price:
Adult (11+ years)
$

60.00 / ticket
|
Children (2-10 Years)
$

55.00 / ticket
|
Infant (0-2 years)
$

50.00 / ticket
1
General
General price:
Adult (11+ years)
$

60.00 / ticket
|
Children (2-10 Years)
$

55.00 / ticket
|
Infant (0-2 years)
$

50.00 / ticket
2
General
General price:
Adult (11+ years)
$

60.00 / ticket
|
Children (2-10 Years)
$

55.00 / ticket
|
Infant (0-2 years)
$

50.00 / ticket
3
General
General price:
Adult (11+ years)
$

60.00 / ticket
|
Children (2-10 Years)
$

55.00 / ticket
|
Infant (0-2 years)
$

50.00 / ticket
4
General
General price:
Adult (11+ years)
$

60.00 / ticket
|
Children (2-10 Years)
$

55.00 / ticket
|
Infant (0-2 years)
$

50.00 / ticket
5
General
General price:
Adult (11+ years)
$

60.00 / ticket
|
Children (2-10 Years)
$

55.00 / ticket
|
Infant (0-2 years)
$

50.00 / ticket
6
General
General price:
Adult (11+ years)
$

60.00 / ticket
|
Children (2-10 Years)
$

55.00 / ticket
|
Infant (0-2 years)
$

50.00 / ticket
7
General
General price:
Adult (11+ years)
$

60.00 / ticket
|
Children (2-10 Years)
$

55.00 / ticket
|
Infant (0-2 years)
$

50.00 / ticket
8
General
General price:
Adult (11+ years)
$

60.00 / ticket
|
Children (2-10 Years)
$

55.00 / ticket
|
Infant (0-2 years)
$

50.00 / ticket
9
General
General price:
Adult (11+ years)
$

60.00 / ticket
|
Children (2-10 Years)
$

55.00 / ticket
|
Infant (0-2 years)
$

50.00 / ticket
10
General
General price:
Adult (11+ years)
$

60.00 / ticket
|
Children (2-10 Years)
$

55.00 / ticket
|
Infant (0-2 years)
$

50.00 / ticket
11
General
General price:
Adult (11+ years)
$

60.00 / ticket
|
Children (2-10 Years)
$

55.00 / ticket
|
Infant (0-2 years)
$

50.00 / ticket
12
General
General price:
Adult (11+ years)
$

60.00 / ticket
|
Children (2-10 Years)
$

55.00 / ticket
|
Infant (0-2 years)
$

50.00 / ticket
13
General
General price:
Adult (11+ years)
$

60.00 / ticket
|
Children (2-10 Years)
$

55.00 / ticket
|
Infant (0-2 years)
$

50.00 / ticket
14
General
General price:
Adult (11+ years)
$

60.00 / ticket
|
Children (2-10 Years)
$

55.00 / ticket
|
Infant (0-2 years)
$

50.00 / ticket
15
General
General price:
Adult (11+ years)
$

60.00 / ticket
|
Children (2-10 Years)
$

55.00 / ticket
|
Infant (0-2 years)
$

50.00 / ticket
16
General
General price:
Adult (11+ years)
$

60.00 / ticket
|
Children (2-10 Years)
$

55.00 / ticket
|
Infant (0-2 years)
$

50.00 / ticket
17
General
General price:
Adult (11+ years)
$

60.00 / ticket
|
Children (2-10 Years)
$

55.00 / ticket
|
Infant (0-2 years)
$

50.00 / ticket
18
General
General price:
Adult (11+ years)
$

60.00 / ticket
|
Children (2-10 Years)
$

55.00 / ticket
|
Infant (0-2 years)
$

50.00 / ticket
19
General
General price:
Adult (11+ years)
$

60.00 / ticket
|
Children (2-10 Years)
$

55.00 / ticket
|
Infant (0-2 years)
$

50.00 / ticket
20
General
General price:
Adult (11+ years)
$

60.00 / ticket
|
Children (2-10 Years)
$

55.00 / ticket
|
Infant (0-2 years)
$

50.00 / ticket
21
General
General price:
Adult (11+ years)
$

60.00 / ticket
|
Children (2-10 Years)
$

55.00 / ticket
|
Infant (0-2 years)
$

50.00 / ticket
22
General
General price:
Adult (11+ years)
$

60.00 / ticket
|
Children (2-10 Years)
$

55.00 / ticket
|
Infant (0-2 years)
$

50.00 / ticket
23
General
General price:
Adult (11+ years)
$

60.00 / ticket
|
Children (2-10 Years)
$

55.00 / ticket
|
Infant (0-2 years)
$

50.00 / ticket
24
General
General price:
Adult (11+ years)
$

60.00 / ticket
|
Children (2-10 Years)
$

55.00 / ticket
|
Infant (0-2 years)
$

50.00 / ticket
25
General
General price:
Adult (11+ years)
$

60.00 / ticket
|
Children (2-10 Years)
$

55.00 / ticket
|
Infant (0-2 years)
$

50.00 / ticket
26
General
General price:
Adult (11+ years)
$

60.00 / ticket
|
Children (2-10 Years)
$

55.00 / ticket
|
Infant (0-2 years)
$

50.00 / ticket
27
General
General price:
Adult (11+ years)
$

60.00 / ticket
|
Children (2-10 Years)
$

55.00 / ticket
|
Infant (0-2 years)
$

50.00 / ticket
28
General
General price:
Adult (11+ years)
$

60.00 / ticket
|
Children (2-10 Years)
$

55.00 / ticket
|
Infant (0-2 years)
$

50.00 / ticket
29
General
General price:
Adult (11+ years)
$

60.00 / ticket
|
Children (2-10 Years)
$

55.00 / ticket
|
Infant (0-2 years)
$

50.00 / ticket
30
General
General price:
Adult (11+ years)
$

60.00 / ticket
|
Children (2-10 Years)
$

55.00 / ticket
|
Infant (0-2 years)
$

50.00 / ticket
1
General
General price:
Adult (11+ years)
$

60.00 / ticket
|
Children (2-10 Years)
$

55.00 / ticket
|
Infant (0-2 years)
$

50.00 / ticket
2
General
General price:
Adult (11+ years)
$

60.00 / ticket
|
Children (2-10 Years)
$

55.00 / ticket
|
Infant (0-2 years)
$

50.00 / ticket
3
General
General price:
Adult (11+ years)
$

60.00 / ticket
|
Children (2-10 Years)
$

55.00 / ticket
|
Infant (0-2 years)
$

50.00 / ticket
4
General
General price:
Adult (11+ years)
$

60.00 / ticket
|
Children (2-10 Years)
$

55.00 / ticket
|
Infant (0-2 years)
$

50.00 / ticket
5
General
General price:
Adult (11+ years)
$

60.00 / ticket
|
Children (2-10 Years)
$

55.00 / ticket
|
Infant (0-2 years)
$

50.00 / ticket
6
General
General price:
Adult (11+ years)
$

60.00 / ticket
|
Children (2-10 Years)
$

55.00 / ticket
|
Infant (0-2 years)
$

50.00 / ticket
30
General
General price:
Adult (11+ years)
$

60.00 / ticket
|
Children (2-10 Years)
$

55.00 / ticket
|
Infant (0-2 years)
$

50.00 / ticket
1
General
General price:
Adult (11+ years)
$

60.00 / ticket
|
Children (2-10 Years)
$

55.00 / ticket
|
Infant (0-2 years)
$

50.00 / ticket
2
General
General price:
Adult (11+ years)
$

60.00 / ticket
|
Children (2-10 Years)
$

55.00 / ticket
|
Infant (0-2 years)
$

50.00 / ticket
3
General
General price:
Adult (11+ years)
$

60.00 / ticket
|
Children (2-10 Years)
$

55.00 / ticket
|
Infant (0-2 years)
$

50.00 / ticket
4
General
General price:
Adult (11+ years)
$

60.00 / ticket
|
Children (2-10 Years)
$

55.00 / ticket
|
Infant (0-2 years)
$

50.00 / ticket
5
General
General price:
Adult (11+ years)
$

60.00 / ticket
|
Children (2-10 Years)
$

55.00 / ticket
|
Infant (0-2 years)
$

50.00 / ticket
6
General
General price:
Adult (11+ years)
$

60.00 / ticket
|
Children (2-10 Years)
$

55.00 / ticket
|
Infant (0-2 years)
$

50.00 / ticket
7
General
General price:
Adult (11+ years)
$

60.00 / ticket
|
Children (2-10 Years)
$

55.00 / ticket
|
Infant (0-2 years)
$

50.00 / ticket
8
General
General price:
Adult (11+ years)
$

60.00 / ticket
|
Children (2-10 Years)
$

55.00 / ticket
|
Infant (0-2 years)
$

50.00 / ticket
9
General
General price:
Adult (11+ years)
$

60.00 / ticket
|
Children (2-10 Years)
$

55.00 / ticket
|
Infant (0-2 years)
$

50.00 / ticket
10
General
General price:
Adult (11+ years)
$

60.00 / ticket
|
Children (2-10 Years)
$

55.00 / ticket
|
Infant (0-2 years)
$

50.00 / ticket
11
General
General price:
Adult (11+ years)
$

60.00 / ticket
|
Children (2-10 Years)
$

55.00 / ticket
|
Infant (0-2 years)
$

50.00 / ticket
12
General
General price:
Adult (11+ years)
$

60.00 / ticket
|
Children (2-10 Years)
$

55.00 / ticket
|
Infant (0-2 years)
$

50.00 / ticket
13
General
General price:
Adult (11+ years)
$

60.00 / ticket
|
Children (2-10 Years)
$

55.00 / ticket
|
Infant (0-2 years)
$

50.00 / ticket
14
General
General price:
Adult (11+ years)
$

60.00 / ticket
|
Children (2-10 Years)
$

55.00 / ticket
|
Infant (0-2 years)
$

50.00 / ticket
15
General
General price:
Adult (11+ years)
$

60.00 / ticket
|
Children (2-10 Years)
$

55.00 / ticket
|
Infant (0-2 years)
$

50.00 / ticket
16
General
General price:
Adult (11+ years)
$

60.00 / ticket
|
Children (2-10 Years)
$

55.00 / ticket
|
Infant (0-2 years)
$

50.00 / ticket
17
General
General price:
Adult (11+ years)
$

60.00 / ticket
|
Children (2-10 Years)
$

55.00 / ticket
|
Infant (0-2 years)
$

50.00 / ticket
18
General
General price:
Adult (11+ years)
$

60.00 / ticket
|
Children (2-10 Years)
$

55.00 / ticket
|
Infant (0-2 years)
$

50.00 / ticket
19
General
General price:
Adult (11+ years)
$

60.00 / ticket
|
Children (2-10 Years)
$

55.00 / ticket
|
Infant (0-2 years)
$

50.00 / ticket
20
General
General price:
Adult (11+ years)
$

60.00 / ticket
|
Children (2-10 Years)
$

55.00 / ticket
|
Infant (0-2 years)
$

50.00 / ticket
21
General
General price:
Adult (11+ years)
$

60.00 / ticket
|
Children (2-10 Years)
$

55.00 / ticket
|
Infant (0-2 years)
$

50.00 / ticket
22
General
General price:
Adult (11+ years)
$

60.00 / ticket
|
Children (2-10 Years)
$

55.00 / ticket
|
Infant (0-2 years)
$

50.00 / ticket
23
General
General price:
Adult (11+ years)
$

60.00 / ticket
|
Children (2-10 Years)
$

55.00 / ticket
|
Infant (0-2 years)
$

50.00 / ticket
24
General
General price:
Adult (11+ years)
$

60.00 / ticket
|
Children (2-10 Years)
$

55.00 / ticket
|
Infant (0-2 years)
$

50.00 / ticket
25
General
General price:
Adult (11+ years)
$

60.00 / ticket
|
Children (2-10 Years)
$

55.00 / ticket
|
Infant (0-2 years)
$

50.00 / ticket
26
General
General price:
Adult (11+ years)
$

60.00 / ticket
|
Children (2-10 Years)
$

55.00 / ticket
|
Infant (0-2 years)
$

50.00 / ticket
27
General
General price:
Adult (11+ years)
$

60.00 / ticket
|
Children (2-10 Years)
$

55.00 / ticket
|
Infant (0-2 years)
$

50.00 / ticket
28
General
General price:
Adult (11+ years)
$

60.00 / ticket
|
Children (2-10 Years)
$

55.00 / ticket
|
Infant (0-2 years)
$

50.00 / ticket
29
General
General price:
Adult (11+ years)
$

60.00 / ticket
|
Children (2-10 Years)
$

55.00 / ticket
|
Infant (0-2 years)
$

50.00 / ticket
30
General
General price:
Adult (11+ years)
$

60.00 / ticket
|
Children (2-10 Years)
$

55.00 / ticket
|
Infant (0-2 years)
$

50.00 / ticket
31
General
General price:
Adult (11+ years)
$

60.00 / ticket
|
Children (2-10 Years)
$

55.00 / ticket
|
Infant (0-2 years)
$

50.00 / ticket
1
General
General price:
Adult (11+ years)
$

60.00 / ticket
|
Children (2-10 Years)
$

55.00 / ticket
|
Infant (0-2 years)
$

50.00 / ticket
2
General
General price:
Adult (11+ years)
$

60.00 / ticket
|
Children (2-10 Years)
$

55.00 / ticket
|
Infant (0-2 years)
$

50.00 / ticket
3
General
General price:
Adult (11+ years)
$

60.00 / ticket
|
Children (2-10 Years)
$

55.00 / ticket
|
Infant (0-2 years)
$

50.00 / ticket
28
General
General price:
Adult (11+ years)
$

60.00 / ticket
|
Children (2-10 Years)
$

55.00 / ticket
|
Infant (0-2 years)
$

50.00 / ticket
29
General
General price:
Adult (11+ years)
$

60.00 / ticket
|
Children (2-10 Years)
$

55.00 / ticket
|
Infant (0-2 years)
$

50.00 / ticket
30
General
General price:
Adult (11+ years)
$

60.00 / ticket
|
Children (2-10 Years)
$

55.00 / ticket
|
Infant (0-2 years)
$

50.00 / ticket
31
General
General price:
Adult (11+ years)
$

60.00 / ticket
|
Children (2-10 Years)
$

55.00 / ticket
|
Infant (0-2 years)
$

50.00 / ticket
1
General
General price:
Adult (11+ years)
$

60.00 / ticket
|
Children (2-10 Years)
$

55.00 / ticket
|
Infant (0-2 years)
$

50.00 / ticket
2
General
General price:
Adult (11+ years)
$

60.00 / ticket
|
Children (2-10 Years)
$

55.00 / ticket
|
Infant (0-2 years)
$

50.00 / ticket
3
General
General price:
Adult (11+ years)
$

60.00 / ticket
|
Children (2-10 Years)
$

55.00 / ticket
|
Infant (0-2 years)
$

50.00 / ticket
4
General
General price:
Adult (11+ years)
$

60.00 / ticket
|
Children (2-10 Years)
$

55.00 / ticket
|
Infant (0-2 years)
$

50.00 / ticket
5
General
General price:
Adult (11+ years)
$

60.00 / ticket
|
Children (2-10 Years)
$

55.00 / ticket
|
Infant (0-2 years)
$

50.00 / ticket
6
General
General price:
Adult (11+ years)
$

60.00 / ticket
|
Children (2-10 Years)
$

55.00 / ticket
|
Infant (0-2 years)
$

50.00 / ticket
7
General
General price:
Adult (11+ years)
$

60.00 / ticket
|
Children (2-10 Years)
$

55.00 / ticket
|
Infant (0-2 years)
$

50.00 / ticket
8
General
General price:
Adult (11+ years)
$

60.00 / ticket
|
Children (2-10 Years)
$

55.00 / ticket
|
Infant (0-2 years)
$

50.00 / ticket
9
General
General price:
Adult (11+ years)
$

60.00 / ticket
|
Children (2-10 Years)
$

55.00 / ticket
|
Infant (0-2 years)
$

50.00 / ticket
10
General
General price:
Adult (11+ years)
$

60.00 / ticket
|
Children (2-10 Years)
$

55.00 / ticket
|
Infant (0-2 years)
$

50.00 / ticket
11
General
General price:
Adult (11+ years)
$

60.00 / ticket
|
Children (2-10 Years)
$

55.00 / ticket
|
Infant (0-2 years)
$

50.00 / ticket
12
General
General price:
Adult (11+ years)
$

60.00 / ticket
|
Children (2-10 Years)
$

55.00 / ticket
|
Infant (0-2 years)
$

50.00 / ticket
13
General
General price:
Adult (11+ years)
$

60.00 / ticket
|
Children (2-10 Years)
$

55.00 / ticket
|
Infant (0-2 years)
$

50.00 / ticket
14
General
General price:
Adult (11+ years)
$

60.00 / ticket
|
Children (2-10 Years)
$

55.00 / ticket
|
Infant (0-2 years)
$

50.00 / ticket
15
General
General price:
Adult (11+ years)
$

60.00 / ticket
|
Children (2-10 Years)
$

55.00 / ticket
|
Infant (0-2 years)
$

50.00 / ticket
16
General
General price:
Adult (11+ years)
$

60.00 / ticket
|
Children (2-10 Years)
$

55.00 / ticket
|
Infant (0-2 years)
$

50.00 / ticket
17
General
General price:
Adult (11+ years)
$

60.00 / ticket
|
Children (2-10 Years)
$

55.00 / ticket
|
Infant (0-2 years)
$

50.00 / ticket
18
General
General price:
Adult (11+ years)
$

60.00 / ticket
|
Children (2-10 Years)
$

55.00 / ticket
|
Infant (0-2 years)
$

50.00 / ticket
19
General
General price:
Adult (11+ years)
$

60.00 / ticket
|
Children (2-10 Years)
$

55.00 / ticket
|
Infant (0-2 years)
$

50.00 / ticket
20
General
General price:
Adult (11+ years)
$

60.00 / ticket
|
Children (2-10 Years)
$

55.00 / ticket
|
Infant (0-2 years)
$

50.00 / ticket
21
General
General price:
Adult (11+ years)
$

60.00 / ticket
|
Children (2-10 Years)
$

55.00 / ticket
|
Infant (0-2 years)
$

50.00 / ticket
22
General
General price:
Adult (11+ years)
$

60.00 / ticket
|
Children (2-10 Years)
$

55.00 / ticket
|
Infant (0-2 years)
$

50.00 / ticket
23
General
General price:
Adult (11+ years)
$

60.00 / ticket
|
Children (2-10 Years)
$

55.00 / ticket
|
Infant (0-2 years)
$

50.00 / ticket
24
General
General price:
Adult (11+ years)
$

60.00 / ticket
|
Children (2-10 Years)
$

55.00 / ticket
|
Infant (0-2 years)
$

50.00 / ticket
25
General
General price:
Adult (11+ years)
$

60.00 / ticket
|
Children (2-10 Years)
$

55.00 / ticket
|
Infant (0-2 years)
$

50.00 / ticket
26
General
General price:
Adult (11+ years)
$

60.00 / ticket
|
Children (2-10 Years)
$

55.00 / ticket
|
Infant (0-2 years)
$

50.00 / ticket
27
General
General price:
Adult (11+ years)
$

60.00 / ticket
|
Children (2-10 Years)
$

55.00 / ticket
|
Infant (0-2 years)
$

50.00 / ticket
28
General
General price:
Adult (11+ years)
$

60.00 / ticket
|
Children (2-10 Years)
$

55.00 / ticket
|
Infant (0-2 years)
$

50.00 / ticket
29
General
General price:
Adult (11+ years)
$

60.00 / ticket
|
Children (2-10 Years)
$

55.00 / ticket
|
Infant (0-2 years)
$

50.00 / ticket
30
General
General price:
Adult (11+ years)
$

60.00 / ticket
|
Children (2-10 Years)
$

55.00 / ticket
|
Infant (0-2 years)
$

50.00 / ticket
31
General
General price:
Adult (11+ years)
$

60.00 / ticket
|
Children (2-10 Years)
$

55.00 / ticket
|
Infant (0-2 years)
$

50.00 / ticket
1
General
General price:
Adult (11+ years)
$

60.00 / ticket
|
Children (2-10 Years)
$

55.00 / ticket
|
Infant (0-2 years)
$

50.00 / ticket
2
General
General price:
Adult (11+ years)
$

60.00 / ticket
|
Children (2-10 Years)
$

55.00 / ticket
|
Infant (0-2 years)
$

50.00 / ticket
3
General
General price:
Adult (11+ years)
$

60.00 / ticket
|
Children (2-10 Years)
$

55.00 / ticket
|
Infant (0-2 years)
$

50.00 / ticket
4
General
General price:
Adult (11+ years)
$

60.00 / ticket
|
Children (2-10 Years)
$

55.00 / ticket
|
Infant (0-2 years)
$

50.00 / ticket
5
General
General price:
Adult (11+ years)
$

60.00 / ticket
|
Children (2-10 Years)
$